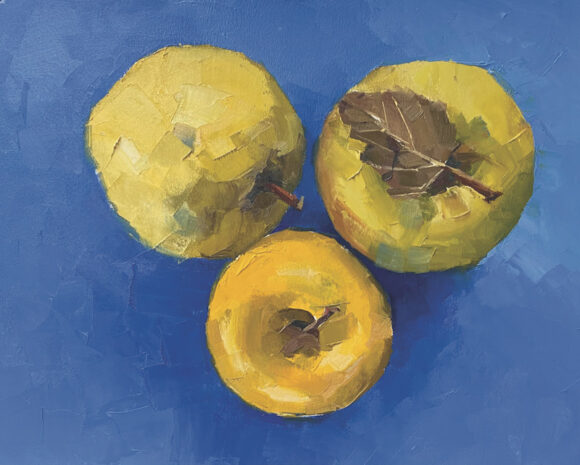 OLD LYME — The Lyme Art Association (LAA) welcomes guests to its historic galleries to view Four Acts, an exhibition showcasing the diversity of styles created by its talented member artists. Each juried show looks at the world through a different lens: Long & Lean, Abstracted, Off the Press and Stillness: A Still Life.
The exhibition opens Friday, March 10, and runs through April 27, 2023. Meet the artists and mingle with friends at the opening reception being held Sunday, March 12, from 2 to 4 p.m. All are welcome to this free event.
Long & Lean features artworks with a 2:1 or 3:1 minimum ratio. From long sweeping landscapes, to narrow vertical citiscapes, this exhibition contemplates how a picture's shape affects its meaning.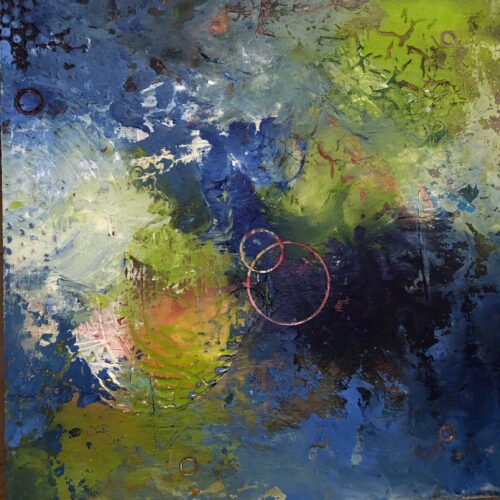 Abstracted focuses on non-representational and non-objective art. Juried by renowned painter Cary Smith, the exhibition explores the abstractions of life and the internal moments between artists and their materials.
Off the Press is all about printmaking, highlighting a variety of techniques and media in the print medium. The show is juried by printmaker Nomi Silverman, whose work is in the collections of numerous museums as well as others around the country and abroad, including the Metropolitan Museum of Art, the New York Public Library, and the William Benton Museum of Art.
Stillness: A Still Life is an ode to the artistic practice of making the ordinary extraordinary. For millennia, artists have practiced their skills by painting objects found around the home and giving those objects meaning. Juried by Providence-based painter and psychologist, Judy Vilmain, the exhibition is an introspection into the world of still life.
Editor's Note: The LAA is a welcoming and thriving fine arts community founded in 1914 by the American Impressionists of Old Lyme. Located in an historic, skylit 1921 building with an acclaimed gallery and art education studio, LAA exhibits over 2,000 paintings and sculptures each year in up to 15 themed, juried shows. The LAA offers art instruction, enrichment programs, and other public programs to the community, supporting artists at every level of their journey while cultivating a love of fine art.
Admission is free with contributions appreciated. Gallery hours are Wednesday through Sunday, 10 to 5 p.m. or by appointment.
For more information on exhibits, purchase of art, art classes, or becoming a member, visit www.lymeartassociation.org or call (860) 434-7802.