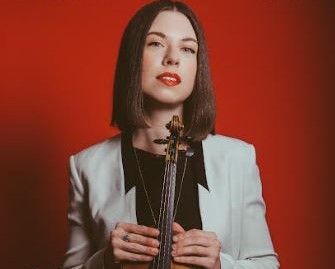 OLD LYME — Musical Masterworks opens its 32nd season at the First Congregational Church of Old Lyme with concerts on Saturday, Oct. 22 and Sunday, Oct. 23. 
This will be violinist Tessa Lark's inaugural season as Artistic Director and she has planned an exciting program for all the concerts.
"I have found there has always been a beautiful mixture of new faces amongst the Masterworks veterans, who graced the stage each season — and you'll notice the same this year," explains Lark.
She adds, "For our first three concert weekends, we'll come straight out of the gate with artists that are brand new to the series, though they are already legends in their own right."
Joining Lark for the open performances in October will be pianist Inon Barnatan, violist Ayane Kozasa, and cellist Gabriel Cabezas.
The concerts will feature Brahms, Strauss, Gershwin, Wiancko and an original composition by Lark.
Musical Masterworks 32nd season runs from October 2022 – April 2023 at the First Congregational Church of Old Lyme at 4 Lyme Street. 
To purchase subscriptions ($175 each), mini-subscriptions ($115 each), individual tickets ($45 each), or student tickets ($5 each), visit Musical Masterworks at www.musicalmasterworks.org or email admin@musicalmasterworks.org.