Lyme was blessed yet again with perfect weather this Fourth of July and, although the traditional Independence Day parade has been held for more than 60 years, there was still a sense of eager anticipation as people gathered near the bridge on Cove Rd. for this beloved annual event founded by the late Dr. William Irving and his wife, Esther, and now commemorated with the plaque on the bridge, pictured below.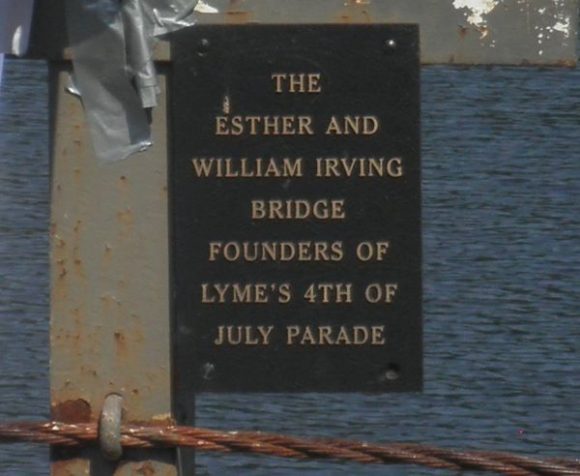 Back to the parade, and even the dogs seem eager to get started …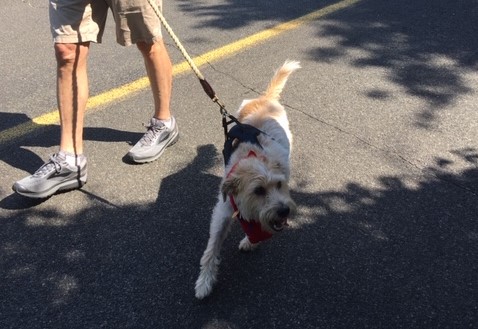 At 10 a.m., the firing of a single musket echoed through the cove …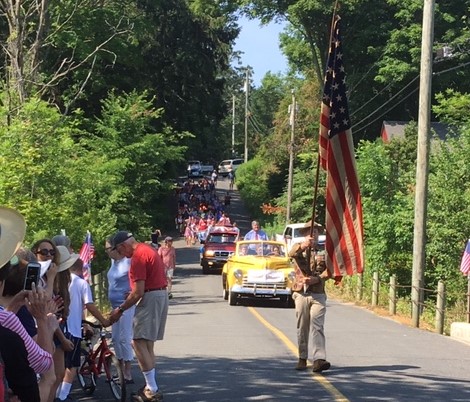 … and the parade kicked off led by this valiant flag-bearer on foot …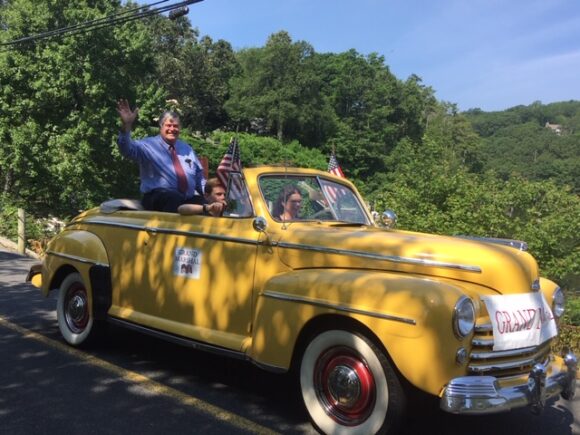 Following immediately behind the flag-bearer was Grand Marshal Don Gerber riding in a 1948 Ford Deluxe convertible owned by Manon Zumbaum. Gerber is a local resident since childhood, who was selected for the honorary position in recognition of his long history of volunteer service to the Town.
Gerber served the Lyme Volunteer Fire Company as a member, engineer or assistant chief during the late 1970s and 1980s.. He has served as chairman of the Planning & Zoning Commission for nearly 10 years; as chairman of the Conservation Commission (acting as the Inland Wetland and Watercourse Agency) for 10 years; and as chairman of the Building Committee for the Lyme Public Safety Complex.
He was a member of the Camp Claire Board of Directors for nearly 10 years and has been a member of the Lyme Republican Town Committee for 35 years. He also played an important role in the Town's recent acquisition of the Johnston Property.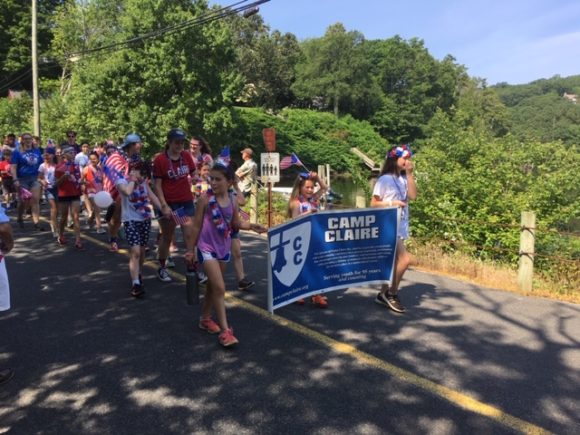 Camp Claire was well represented not only with campers …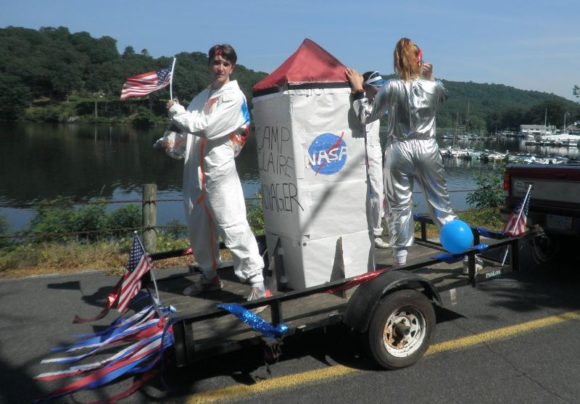 … but also by a float of the "Camp Claire Voyager."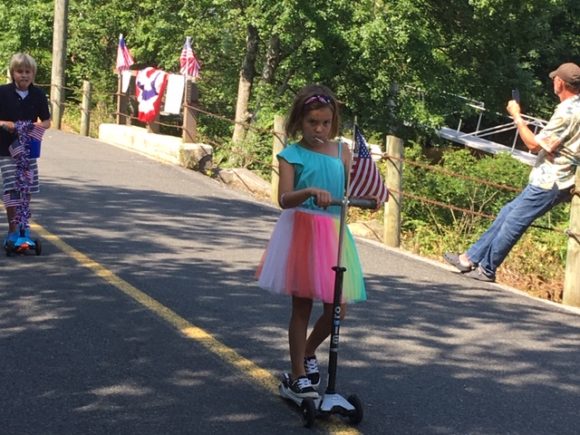 It was indeed a new day for this parade, for there was nary a bike nor trike in sight — young participants eschewed them for scooters …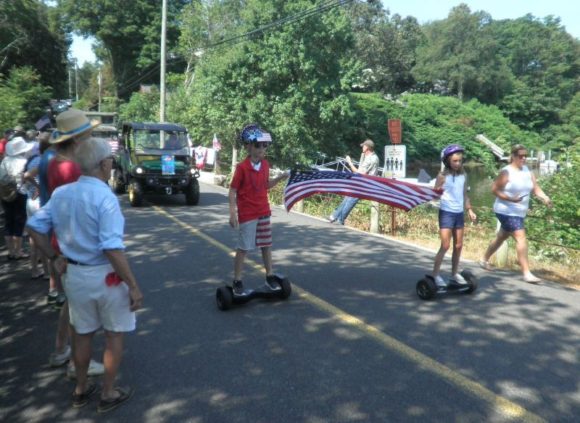 … and even two hover boards joined the merry throng!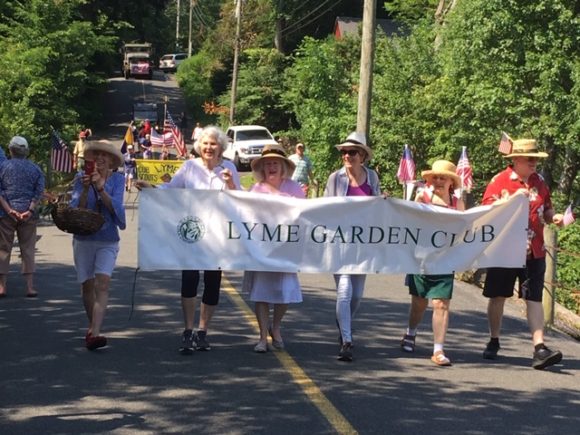 The Lyme Garden Club strutted their stuff …
… as did the Cub Scouts of Lyme Pack 32 and also ambulance and emergency service personnel ..,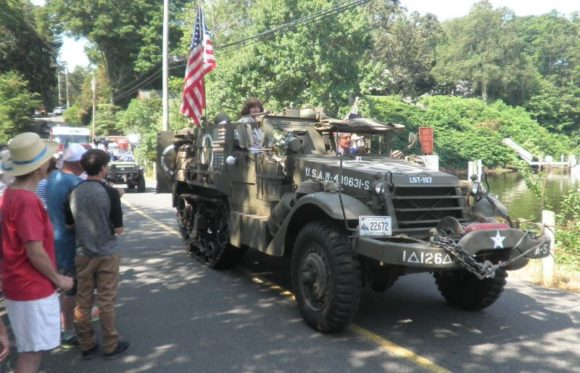 … along with Bruce and Tammy Noyes on their World War II Army vehicle.
A cavalcade of old cars brought up the rear, and then the parade was over … all in less than 15 minutes!
Editor's Note: This article has been corrected to reflect the correct dates of Don Gerber's service in the Lyme Fire Department. Out apology for the error.