Deb and Peter Alvord, owners of The Shoreline Sewing Machine Company in Old Saybrook recently offered their time, talent and sewing materials to English Language Learners at New London Adult & Continuing Education (NLAE.)
Deb Alvord, an expert sewer, quilter and instructor presented a sample 'Notebook' cover project, which six students from South Korea, Dominican Republic, Syria and China replicated using four sewing machines plus a special edging machine. Peter Alvord was also on hand to assist and otherwise repairs sewing machines.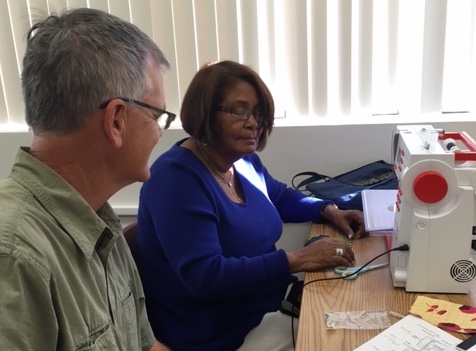 As adults, these international students come to the United States with a great deal of expertise. However, they are often limited in their expression because of a lack of English. This sewing exercise enabled these students, with significant background in tailoring, embroidering, and design to be emboldened and express themselves when words are often difficult.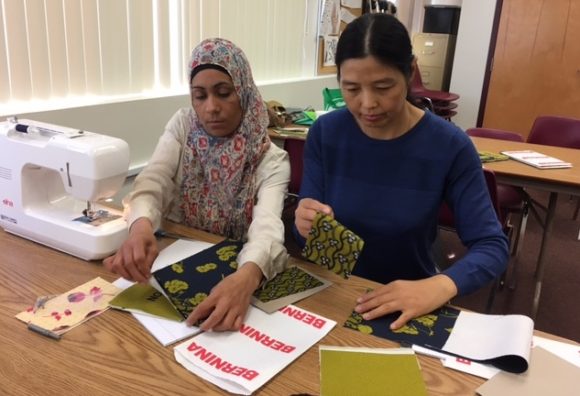 The point of this collaboration was to build upon existing knowledge and strength of non English speakers to segue into practical English learning.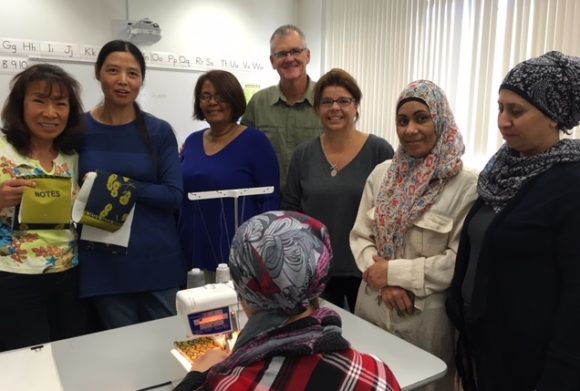 For more class offerings at both organizations, visit www.shorelinesew.com and www.newlondonadulted.org. 
Editor's Note: Andrea Fenton, the author of this article, is a resident  of Old Lyme and an English Language Teacher at NLAE.