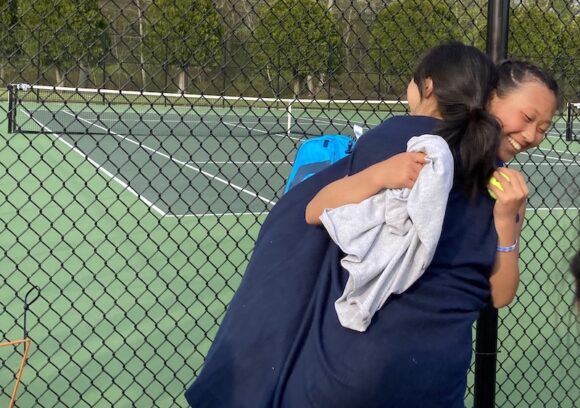 OLD LYME / STONINGTON — The unbeaten Old Lyme girls team faced its toughest opponents to date on Tuesday. With a string of 58 consecutive wins behind them while also defending the Class S state championship for the second year in succession, the girls came out onto the courts at Stonington High School to meet the also unbeaten and defending Class M champions.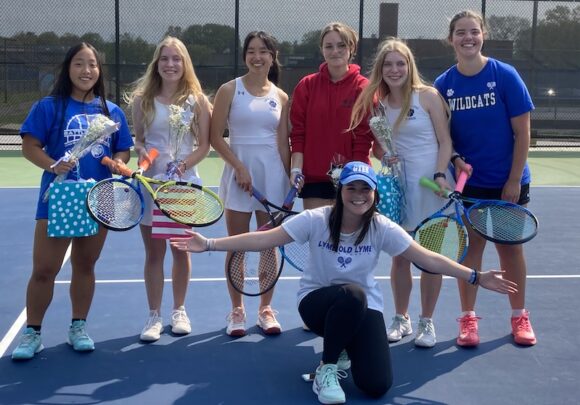 This was going to be no walk in the park … or on the court …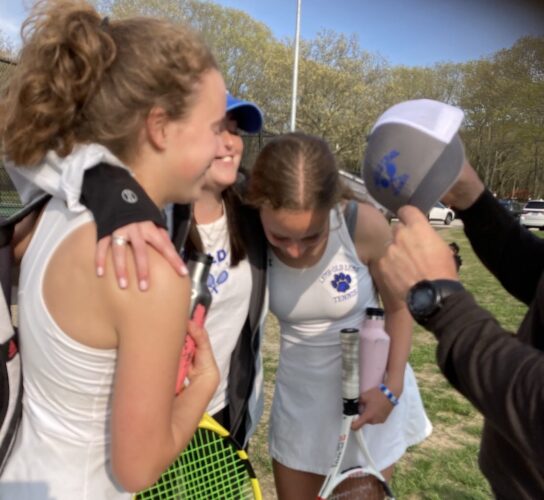 At the end of the intense contest, Old Lyme were the victors by the slimmest of margins achieving a 4-3 win.
The Old Lyme victories came from Elaina Morosky in 2nd singles (6-2, 6-0), Alexis Fenton and Livie Bass in 1st doubles (6-3, 6-1), and Aggie Hunt and Beatrice Hunt in 2nd doubles (6-1, 6-2). At this point, the teams were drawn 3-3 and then Katherine Zhang played Emily Fulling in a highly competitive 4th singles game to break the tie when she pulled off a nail-biting 6-4, 6-3 win.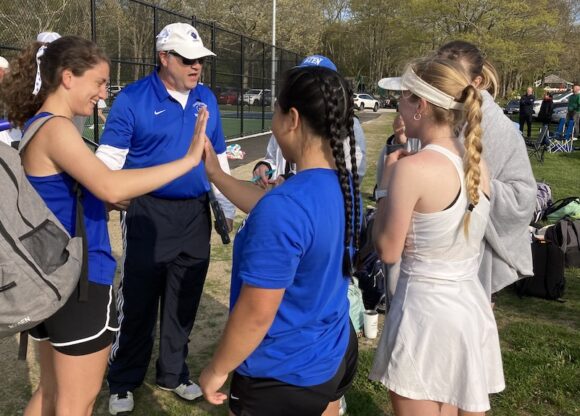 The full results were as follows:
1st Singles:
Sam Tan Vs Grace Duggan 0-6, 1-6
2nd Singles:
Elaina Morosky vs Marcella Hamm 6-2, 6-0
3rd Singles:
Callie Bass vs Maddie Gonzalez 0-6, 3-6
4th Singles:
Katherine Zhang vs Emily Fulling 6-4, 6-3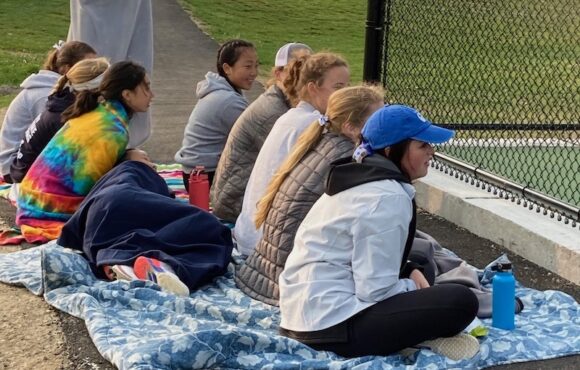 1st Doubles:
Livie Bass / Alexis Fenton 6-3, 6-1
Katia Snegovskikh / Lauren Buckley
2nd Doubles:
Aggie Hunt/ Beatrice Hunt 6-1, 6-2
Misha Levandowski / Marina Levandowski
3rd Doubles:
Izzy Reynolds/Natalie Buckley 2-6, 3-6
Gwen McGuggan / Angelina Williams