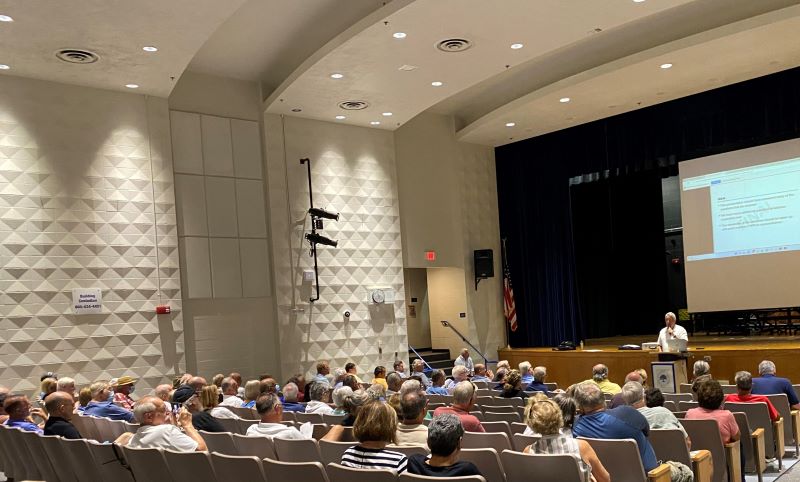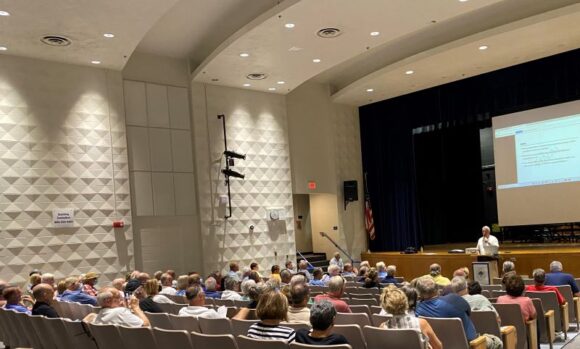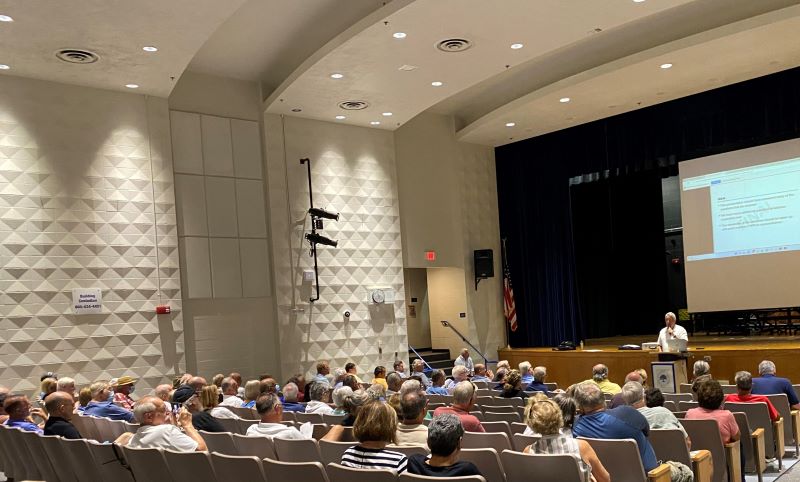 OLD LYME — More than 150 residents attended yesterday's meeting to review the current status of the proposed Regional Wastewater System. The meeting was held in the Lyme-Old Lyme Middle School auditorium.
Senator Richard Blumenthal addressed the audience via a video link as he was on his way to a prior commitment in Bridgeport, Conn.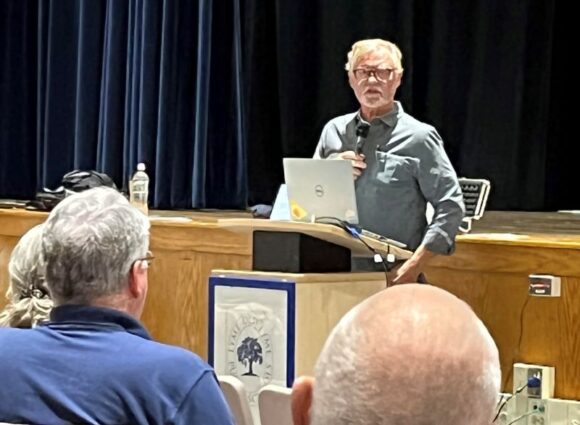 State Senator Paul Formica (R-20th) spoke in person to the audience.
The slide presentation titled 'Project Overview and Update' that was given at yesterday's meeting can be viewed at this link.
The pre-submitted Q & A (Questions & Answers) that were presented at the meeting can be viewed at this link.
The General Information & News section of the Miami Beach Association website also has important updates  regarding the project.
Editor's Note: We are trying to determine if the whole meeting was recorded so that we can also share that link.