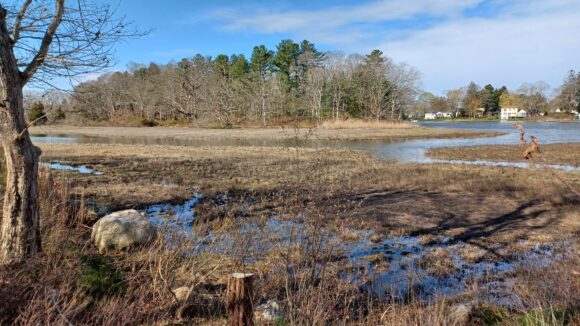 Editor's Note: The following statement has been agreed by the members of the 36-1 Buttonball Rd. Property Committee in order to let the Old Lyme community know the positive outcomes from the committee's efforts. The committee itself has now been dissolved.
OLD LYME — At the April 3 Old Lyme Board of Selectmen's meeting, the board voted unanimously to accept the 36-1 Buttonball Rd. Property Committee's recommendations for the Buttonball Rd property.
This set of recommendations was a result of the committee's extensive work since last July to understand the issues involved in the Old Lyme Harbor Management Commission's desire to install a dock for access to the Black Hall River for small watercraft.
On March 14, the 36-1 Buttonball Rd. Property Committee voted unanimously to forward their detailed recommendations to the board of selectmen.
A key point of the recommendation is that the Harbor Management and Open Space Commissions work together to manage the property. With the acceptance of the recommendation by the board of selectmen, the Harbor Management Commission has now been given the go-ahead to pursue installation of a dock.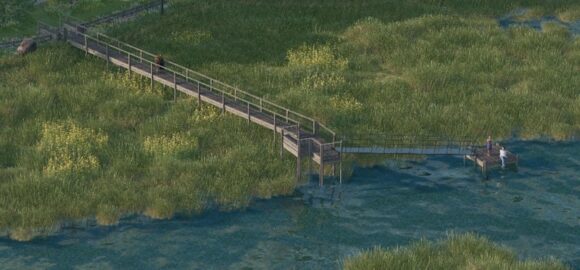 There were concerns about whether there was sufficient depth for watercraft in both Horseneck Creek and the Black Hall River. A hydrographic survey indicated that the waters are navigable except during extreme low tides. Signs will be posted to warn boaters to pay attention to the tides.
This summer, the Open Space Commission's goal is to establish a trail at the edge of the marsh, along with protection for the marsh.The property is already open to the public with both parking and temporary signage in place.
As this is a small and relatively fragile area, visitors are asked to be mindful of the natural environment, stay on existing trails and observe posted signs.
Asked how he felt the efforts of the 36-1 Buttonball Rd. Property Committee had worked out, Committee Chairman Fred Behringer said, "Involving the expertise and capabilities of both commissions will provide the best possible outcome for the community."