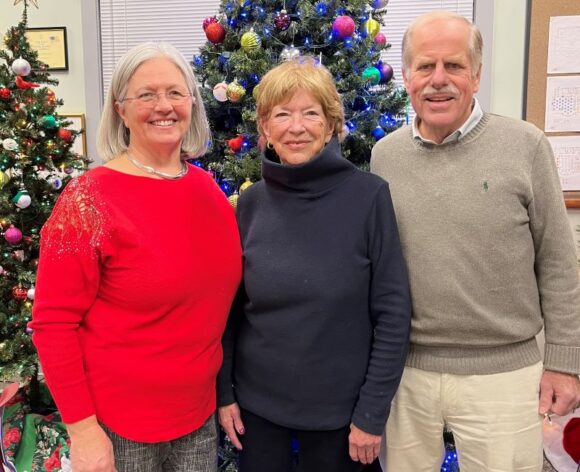 OLD LYME — On Thursday, a group of town employees, colleagues and friends gathered in Old Lyme's Memorial Town Hall to celebrate Attorney Marylin Clarke. She was being honored by the Town of Old Lyme on the occasion of her retirement after 42 years in the practice of law, 31 of which she served as Town Counsel for the Town of Old Lyme.
She was appointed to consecutive two-year terms from 1985 through 2016, working under five different Old Lyme First Selectmen, namely, Wallace (Wally) Moore, Edmund (Ned) O'Brien, James Rice, Timothy Griswold, (1997-2011, 2019 -) and Bonnie Reemsnyder (2011-2019).
Elected to two consecutive terms as the Democratic Registrar of Voters in 2016 and 2020, it was noted that in the 2020 election — with the exception of Joe Biden and Joe Courtney — Clarke received the most votes (2,994) of anyone on the ballot in Old Lyme.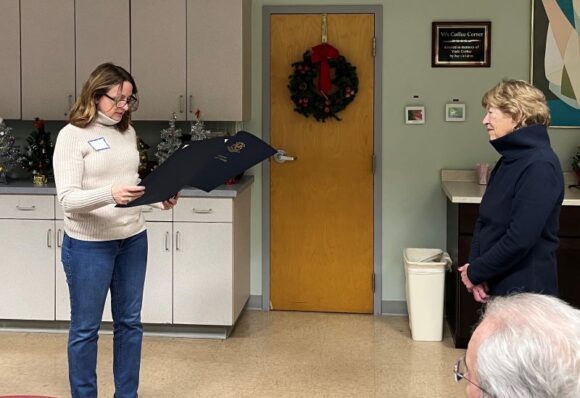 Clarke ran her own private law practice for 42 years from1976 until 2018.
She was in law school at Boston College when she and her husband Jim moved to Michigan for his work. Clarke continued her law studies at Wayne State University and graduated cum laude in 1971. Clarke recalls that women law students were not always treated equally when she was in school, sharing that one of her law professors would choose to call on women only by saying, "Tonight is ladies night," much to the delight of the men in the class.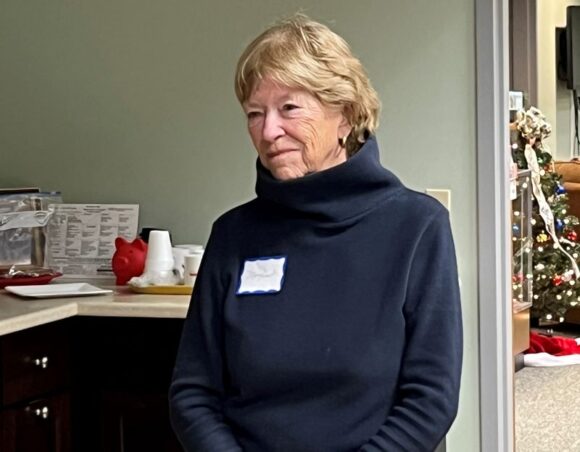 Clarke served as Parish Trustee for Christ The King Church, and has been a member of the church choir since 1995.
She was also chairman of the Lymes' Youth Service Bureau Board of Directors for four years from 1984-1989 and Counsel to the Florence Griswold Museum for 22 years.
Clarke is an elected member of the Old Lyme Democratic Town Committee.
Despite all these accomplishments and her exceptional career, Clarke confessed that her proudest, "most special," accomplishment is that she has the "nicest kids" — Sarah, John, and Anne.