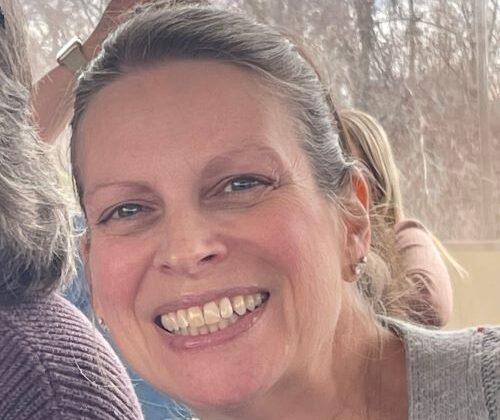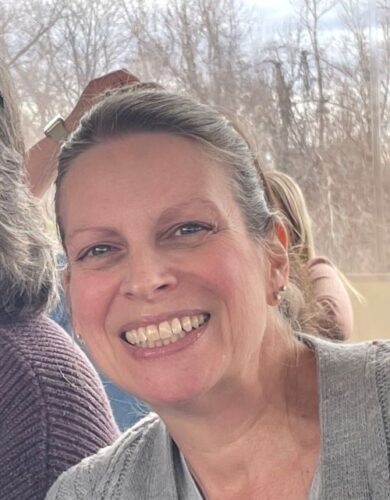 OLD LYME — Jill Garrison Buydos of Old Lyme, CT passed away on Sunday December 11th, 2022, at the age of 55. She was born in Ft. Worth, Texas where she grew up.
After graduating from the University of North Texas, she worked as a fashion designer in Dallas for a few years before following her passion for SCUBA diving and becoming a PADI Dive instructor. Jill met her husband, Chris, in the British Virgin Islands where they worked as sailing and dive instructors respectively. Jill then moved to Connecticut with Chris where they were later married at the Mystic Seaport and settled down in Old Lyme, CT. Upon relocating to Connecticut, she worked for a short time at Yale in the Foreign Students and Scholars Office facilitating issues regarding immigration. From there she transitioned into a career as a highly respected immigration Paralegal working for a few law firms in the New Haven area before finding her current home at Carmody Torrance, Sandak & Hennessey LLP.
She was actively involved in sailing, SCUBA diving, skiing, and hiking the wonderful trail system of Lyme and Old Lyme. She also enjoyed spending time relaxing at White Sands beach.
Jill is preceded in death by her father, Dale Garrison, and mother-in-law Susan Buydos.
Jill is survived by many loving family members, including her husband Chris, her son Trevor, her mother Ginger Garrison, and her sister Tracey Garrison as well as Jim Buydos, Mike Buydos, Megan Leahey, Robin Crisman, Rhonda Hammond, and numerous dear friends that could be counted as family.
The family would like to thank the doctors and nurses at both the Smilow Cancer Center at Yale and The Connecticut Hospice for the care and compassion they showed our loved one in her final days. We would also like to thank all of Jill's incredibly supportive colleagues at Carmody Torrance, Sandak & Hennessey LLP.
In lieu of flowers, please consider making a donation in Jill's honor to The Connecticut Hospice in Branford, CT https://www.hospice.com/donate/.