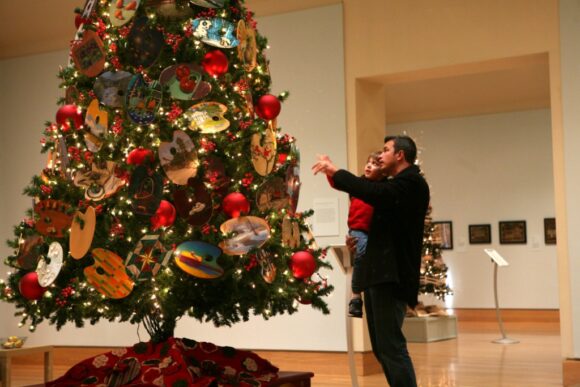 OLD LYME — Celebrate the holidays at the Florence Griswold Museum with over 200 painted palettes on display in the Krieble Galleries, décor and artist trees in the historic house, gift shopping, and numerous special, seasonal events.
Holiday Magic 2022 opened at the museum Friday, Nov. 25, and is on show through Dec. 31. Opening hours are Tuesday through Sunday, 10 a.m. to 5 p.m.
This year's celebration features new twists on the traditional décor. Imagine a fictional mantel-decorating contest in the Griswold boardinghouse between the historic Lyme Art Colony artists. Inspired by their paintings, they rummage through their studios as well as old trunks in Miss Florence's attic for festive objets d'art and holiday decorations. Miss Florence will announce the winner and awards ribbons on her birthday—Christmas Day.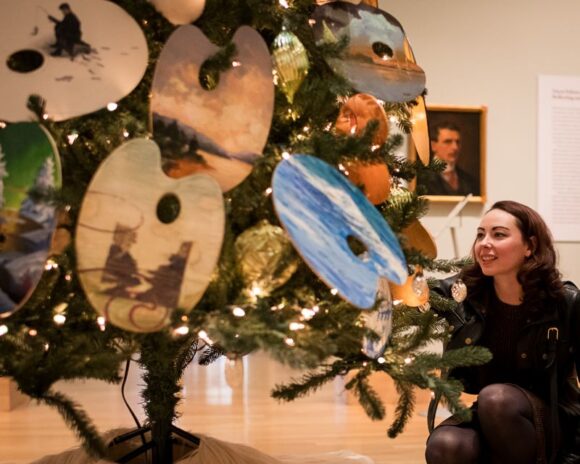 In addition to the traditional decorations, three Fantasy Trees add sparkle in the historic house and in the Krieble Gallery, 250 painted palettes adorn four Artist Trees.