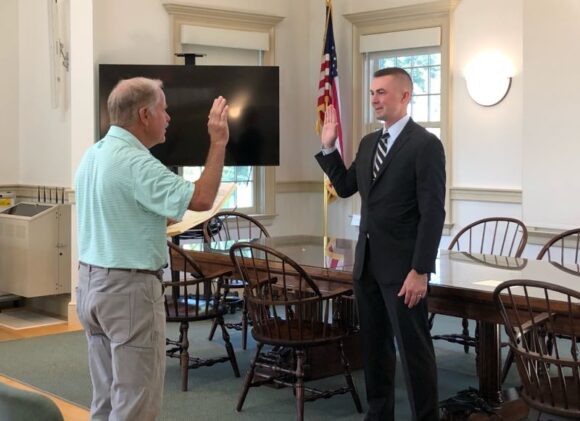 OLD LYME — On Thursday morning, Stephen Hackett was sworn in as the newest member of the Old Lyme Police Department by First Selectman Timothy Griswold. His official title will be Officer Hackett, FC36.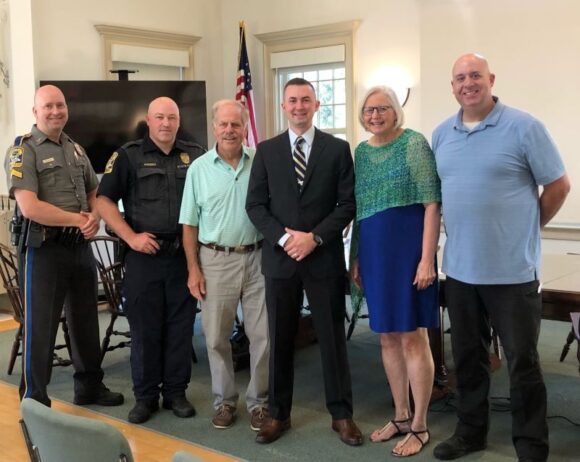 The other members of the board of selectmen and some current members of the OLPD were on hand for the ceremony. Griswold explained to LymeLine in a text message that Hackett becomes the sixth member of the OLPD, adding that Officer Roche had resigned in July and Officer Milardo has returned to work.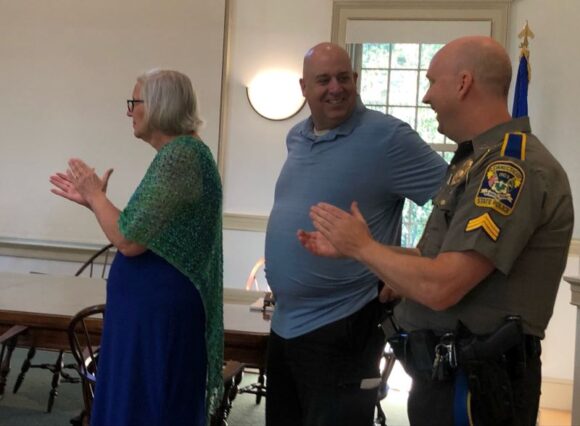 Hackett was a member of the Lyme-Old Lyme High School Class of 2007 and was most recently serving as a Patrol Sergeant in Old Saybrook.