OLD LYME — In the words of Lyme-Old Lyme Schools Superintendent Ian Neviaser, "What an amazing day!" He continued in his email to LymeLine, "I have always said that Veterans Day is one the best days of the year in our schools … and this year was no exception."
The flags were out at each school in the district …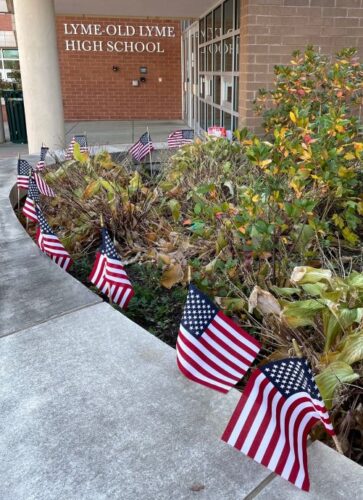 … and each veteran was given a rousing welcome.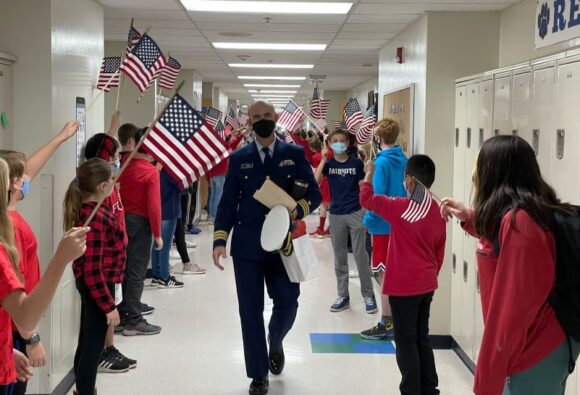 Ceremonies were held at every school including an 'Introduction of Veterans' followed by a Town Meeting Assembly  at Lyme Consolidated School  …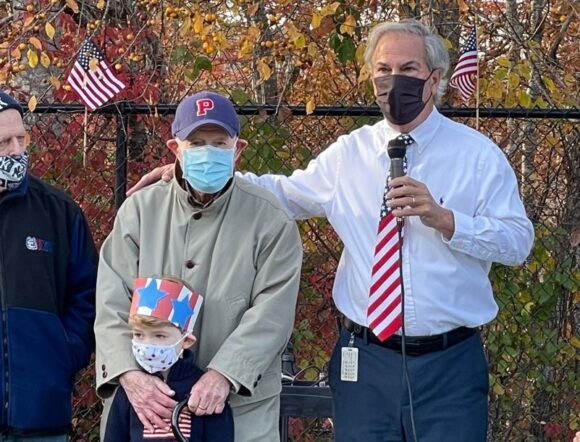 … and various classroom visits and activities honoring veterans throughout the day at Mile Creek School .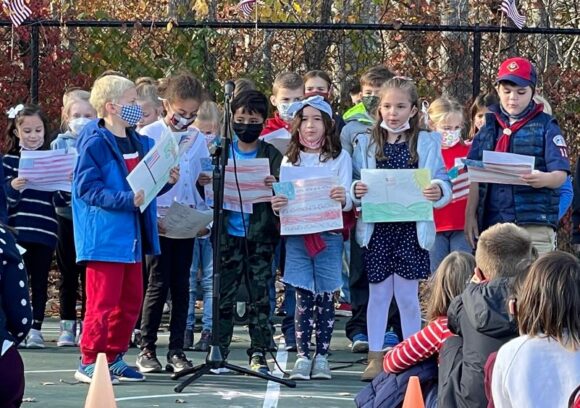 At Lyme-Old Lyme Middle School  a Breakfast  honoring veterans was held followed by an Assembly …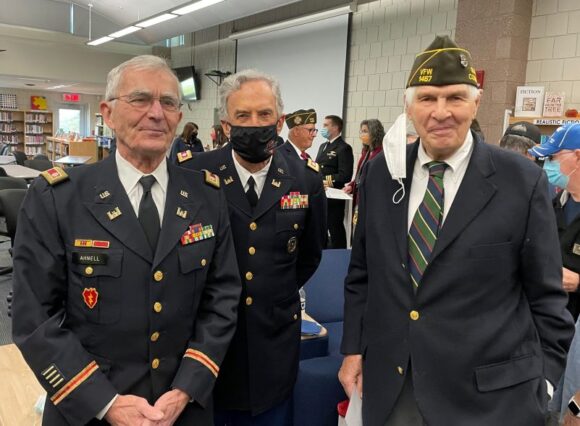 … and at Lyme-Old Lyme High School  similarly there was a reception for the veterans followed by an assembly.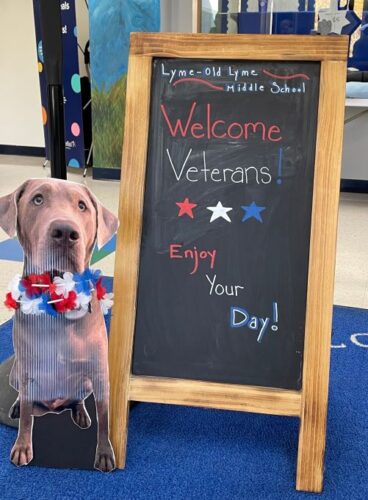 Neviaser noted, "For the first time in a long time, we had not one, but two World War II veterans.  One was 98-years-old and the other was 99 going on 100." The latter, Herb Arico, delivered a keynote speech about his time during the war at the high school assembly and completely captivated the audience as he shared his experiences.
Neviaser commented with a smile, "The students were so impressed they all wanted photos with him [Mr. Arico] after his speech."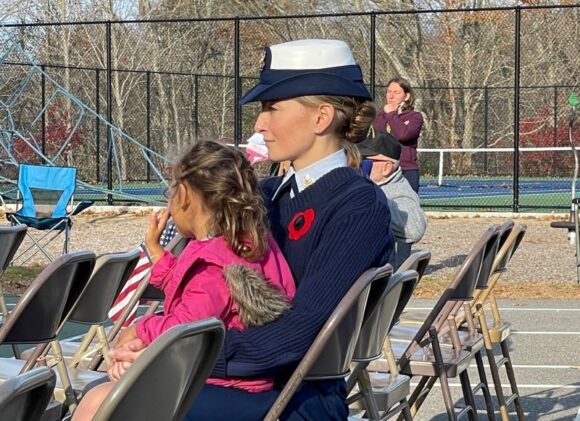 Neviaser admitted that COVID had been a concern saying, "I was worried that COVID might scare away some of our older veterans, but that clearly was not the case as we averaged about 50 veterans at each school."
Editor's Note: Here at LymeLine, we echo the respect paid to our veterans by Lyme-Old Lyme Schools on Nov. 11, and thank the veterans sincerely for their service.