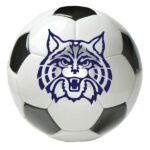 OLD LYME — The Old Lyme boys notched their first win of the season with an impressive 8-1 victory Thursday afternoon over North Branford,
Goal-scorers for the Wildcats were Liam Celic, Gavin Biega, Mason Wells and Brenden Landry with one goal each and Anders Silberberg and Mason Bussman with two goals apiece.
North Branford's lone goal was scored by Aleksander Guerrero.
Jonah Lathrop and Aidan Russell defended Old Lyme's goal with a total of three combined saves.
The Thunderbirds goalie was Lucas Deantonio, who made a remarkable 23 saves.
After an opening loss to Ledyard in a scrimmage, the Wildcats continued to lose successively to Morgan (0-3), East Lyme (1-3), Portland (1-7) and Old Saybrook (1-4). Old Lyme is now 1-4-0 overall and 1-3-0 in the Shoreline Conference.
GO WILDCATS!