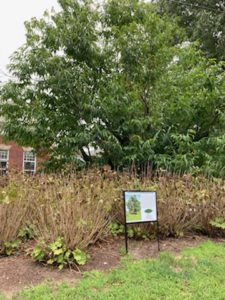 OLD LYME — The Phoebe Griffin Noyes Library presents 'Connecticut Chestnut Trees' via Zoom on Tuesday, Sept. 22, at 6:30 p.m.
The presenters will be Jack Swatt and Jack Ostroff, who are respectively President and Treasurer of the Connecticut Chapter of the American Chestnut Foundation.
Hear about the history and current status of the  American Chestnut tree and the efforts to restore this iconic species to its native forests.
Learn about past and ongoing endeavors to pollinate the special tree on the grounds of the Old Lyme Phoebe Griffin Noyes Library.
To register and receive a link to this program, email kbalocca@oldlymelibrary.org