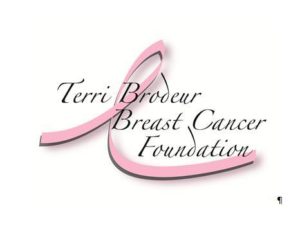 LYME/OLD LYME — Registration for the Terri Brodeur Breast Cancer Foundation's 15th annual walk is open.
This year, the foundation is hosting a "Virtual Walk to Cure Breast Cancer" on Saturday, Oct. 3, but participants can walk, run or bike anywhere they choose at any time. Registration is available online at www.TBBCF.org
In support of Breast Cancer Awareness month, registration will be open through the end of October. A few virtual events are planned on or around Oct. 3, the designated Walk Day. The plan is to be able to gather together again in person, as a foundation, the first Saturday in October, 2021.
The registration fee is $25 and is non-refundable. Participants must be 12 and older. Because this is an extraordinary year, and the potential challenges around fundraising are recognized, fundraising targets for 2020 have been reduced as follows: $150 for all walkers and $100 for cancer survivors and students, ages 12 to 22. As in past years, all fundraising should be completed by the end of the year.
The foundation acknowledges and supports the many participants, who set their own fundraising goals, and raise much more money for breast cancer research than required.
Although the format of the signature walk has changed for this year, the mission stays the same – a commitment to fight breast cancer by directing 100 percent of gross fundraising dollars directly to breast cancer research.
Since 2020 is virtual, the foundation hopes friends and family from across the country and the globe will join in this fundraising event.