OLD LYME — The Phoebe Griffin Noyes (PGN) Library in Old Lyme turns 122 today!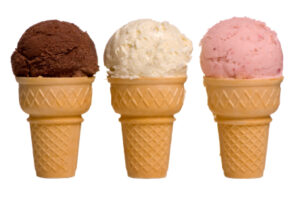 To celebrate 'Founder's Day,' PGN staff will be serving free ice-cream curbside Tuesday, June 23, at noon. All are invited to stop by for a free ice-cream, to wave to the staff and get ready for Phoebe's Summer Bingo.
The ice-cream is sponsored by the Old Lyme Historical Society and the Lyme-Old Lyme Chamber of Commerce.
The PGN Library itself remains closed to the public due to COVID-19 and ongoing interior renovations. If you need assistance using their online resources, help connecting to local or regional services, or general research assistance, call 860-598-0490 and a staff member will assist you from home.
The Library will begin accepting returns on Monday, July 6. All returned items will be quarantined for 72 hours in compliance with state and CDC requirements. Due to this, the book drops will remain closed, but materials may be dropped off at the Library during the following times:
Monday-Thursday: 9 a.m. – 7 p.m.
Friday: 9 a.m. – 5 p.m.
Saturday: 9 a.m. – 1 p.m.
The PGN Library staff and board anticipate reopening in a limited capacity later in July once the shelving and collections are back in place.