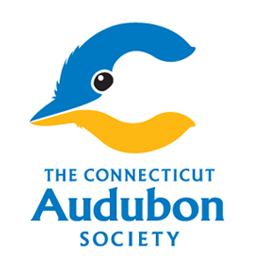 OLD LYME — The Roger Tory Peterson Estuary Center (RTPEC) has announced an extensive range of new programs for the early months of 2020 as follows:
BUDDING NATURALISTS
Wednesday, Jan. 8 , 10-11am
Theme: A Long Winter's Nap – Animal Hibernation
RTP Estuary Center, Old Lyme
Start their love of nature early. Join us for this parent/caregiver and child nature class designed for children who are 3 to 5 years old. Activities will encourage discovery, explorations, and expression through stories, hands-on activities, and art.  Adult is free with child participant.
$15 members; $20 non-members. Register here
OWL PROWLS
Tuesdays January 14, 21, 28, February 4, 11, and Monday, February 17, 5:30 pm
Old Lyme
Perhaps no other group of birds harbor as much mystery and intrigue as owls. As we're heading to sleep they are just starting their day. These nocturnal hunters are perfectly adapted to life in darkness, from their silent flight to their unique eyes and ears. Join us at the newest and largest Old Lyme Land Trust property as we search for the incredible birds, and learn about what makes them such perfect nighttime fliers. Bring a headlamp or flashlight (preferably one with a red light setting) and binoculars, and bundle up! Appropriate for ages 10 and up. *Limit of 12 participants per program*
$5 for members, $10 for non-members
Tuesday, January 14 – Register
Tuesday, January 21 – Register
Tuesday, January 28 – Register
Tuesday, February 4 – Register
Tuesday, February 11 – Register
Monday, February 17 – Register
WINTER WATERFOWL WALK
Greater Scaup, male in foreground.
Saturday, Jan. 18, 9 – 10:30 am
Griswold Point, Old Lyme
As the lakes and ponds of the northeast freeze over, many species of waterfowl head to the coast, to open water. Sea ducks, Loons, Grebes and more call the coast of Connecticut home during the winter. The mouth of the Connecticut River, on Long Island Sound, is the perfect place to spot these winter species gathering just offshore. Bring your binoculars, and layer up! We will provide a spotting scope, an essential piece of equipment for waterfowl watching.
$5 for members, $10 for non-members, register here
MLK DAY VACATION PROGRAM WITH THE RTP ESTUARY CENTER
MLK Day Vacation Program with the RTP Estuary Center
Monday, Jan. 20; 9am – 4pm
Lyme Youth Services Bureau, Old Lyme
Explore the natural world of winter with the RTP Estuary Center! Outdoor explorations, hands-on science experiments, games, and creative activities are in store!  Winter attire required. Program is for ages 6 – 11. Each child should bring a water bottle and a nut free snack and lunch. Registration is required.
$40 members, $50 non-members. Registration is required. Register here
MURAL REVEAL
Thursday, Jan. 30, 5 pm
RTP Estuary Center, Old Lyme
Join us for the grand unveiling of our new CT River Estuary mural! This volunteer collaborated acrylic mural depicts our local estuary plants and animals at both the micro and macroscopic levels. You'll also be able to see inside our ever changing and improving center and meet one-on-one with the teacher-naturalists and artists of the mural. Learn about the different styles that each of the artists brought to this collaborative piece and their background as budding or established artists. This event is free.
Register here
WHOO WANTS TO LEARN ABOUT OWLS?
Whooo Wants to Learn about Owls?
Saturday, Jan. 25; 10:30 – 11:30 am and 1-2 pm
Saturday, March 7; 10:30-11:30 and 1-2 pm
RTP Estuary Center, Old Lyme
Join us for an hour with an owl! Our teacher-naturalists will be presenting Cookie, the barred owl while we learn about this local species up close including where and when they nest, what they sound like and ways you can help ensure a healthy population of barred owls in CT! We will also be examining real owl feathers, dissecting owl pellets, and identifying mammal bones. $15 members, $25 non-member, $10 for children 10 and under
Saturday, Jan. 25 10:30-11:30am – Register
Saturday, Jan. 25 1:00-2:00pm – Register
Saturday, March 7 10:30-11:30am – Register
Saturday, March 7 1:00-2:00pm – Register
GREAT BACKYARD BIRD COUNT
Photo by Brian Bennett
INFO SESSION
Wednesday, Feb. 12, 6:30-7:30pm
RTP Estuary Center, Old Lyme
Thursday, Feb. 13, 6 – 7 pm
Wild Birds Unlimited, Niantic
FIELD SESSION
Sunday, Feb. 16, 9 – 11 a.m.
Connecticut College Arboretum, New London
Since 1998, people all over the world have participated in the first citizen science project to collect wild bird data, the Great Backyard Bird Count! Join us at the RTP Estuary Center for an informational session about the history and background of the count, as well as how to conduct your own Great Backyard Bird Count! On Sunday, February 16 come practice your skills in the field at the Connecticut College Arboretum in New London, a designated important bird area. Whether you are a seasoned birder or a novice, this is a great opportunity to learn how to identify and count birds in the wild, and be a part of a worldwide citizen project.
This program is free, but we ask that you register.
Register for the RTPEC Info Session here
Register for the Wild Birds Unlimited Info Session at 860-739-7302 or at wbuniantic@sbcglobal.net
Register for Field Session here
FAMILY WINTER WALK
Feb. 22, 9-10:30am
Watch Rock Preserve, Old Lyme
Shake off your cabin fever, head outside and join one of our teacher-naturalists for a winter walk. We will look for tracks, listen for birds and enjoy the beauty of the woods in winter. Keep warm by trying to complete our winter scavenger hunt!
$5 members, $10 non-members, children 6 and under free, register here