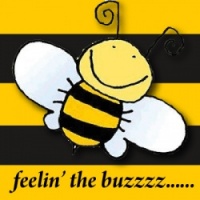 Time for a night out!
Join with community members, friends, and family for the 7th Annual Trivia Bee held on March 15, at 7 p.m. in the Lyme-Old Lyme High School (LOLHS) auditorium.  Admission is free!
The 2019 Trivia Bee is a unique opportunity to support Lyme-Old Lyme Education Foundation (LOLEF) while having a terrific time.  There will be raffles and prizes.  Plus, the LOLHS, musical group, Tuesday Afternoons, will provide entertainment.
Teams of four will compete for the Golden Bee Trophy, by testing their knowledge of trivia questions supplied by Trivia Academy.  Last year, students, local business owners, and teachers were among those who formed teams for the competition. So, brush up on your trivia knowledge, get together with some friends or colleagues, and register your team for the Bee! 
And, if you are interested in sponsoring as Region 18 faculty or student team, just visit the LOLEF website and sign up.  All funds raised at the Trivia Bee will be returned to the community in the form of grants for Lyme-Old Lyme Schools and other local non-profit organizations.
Whether as a team demonstrating your far-flung trivia knowledge or as a member of the audience, all are welcome on March 15 at the LOLEF Trivia Bee!
The LOLEF is a charitable organization that provides financial support for educational projects, enrichment programs and innovative initiatives not typically funded by Regional District 18 or other governmental entities. LOEF has awarded grants for educational initiatives benefiting our youngest students to our senior citizens.  You can find out more about the grants that have been awarded, as well as how to apply for a grant, at www.loef.org.