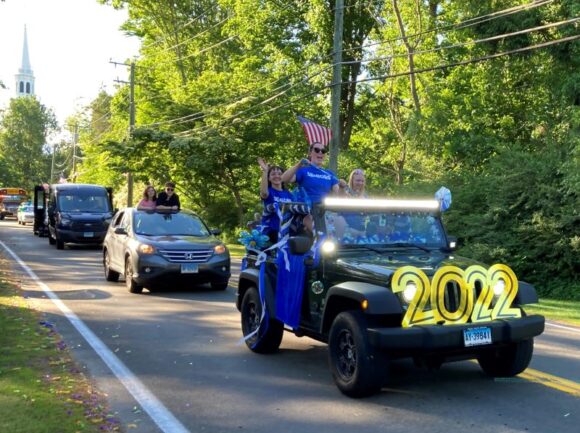 OLD LYME — It may have poured Thursday morning but nothing was going to rain on the Lyme-Old Lyme High School Seniors planned parade that evening. By the evening, however, skies were clear and the soon-to-graduates, who will celebrate their Commencement tonight, organized their now decorated cars into a line at the high school.
They then drove down Lyme Street and McCurdy Rd. to cheers, clapping and great jubilation. But there were not only  cars in the parade. There were trucks …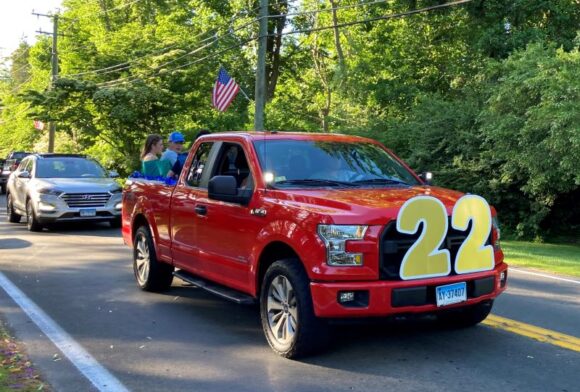 and more trucks …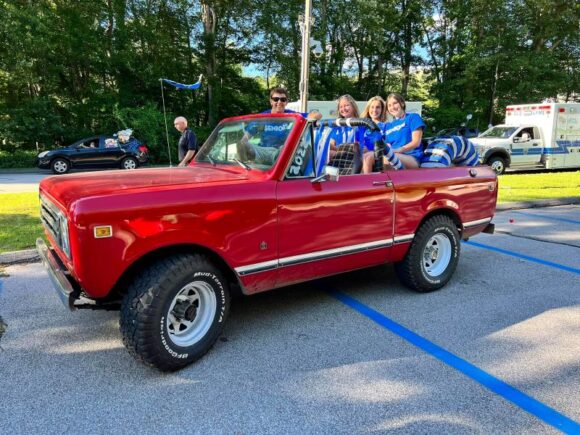 There were boats …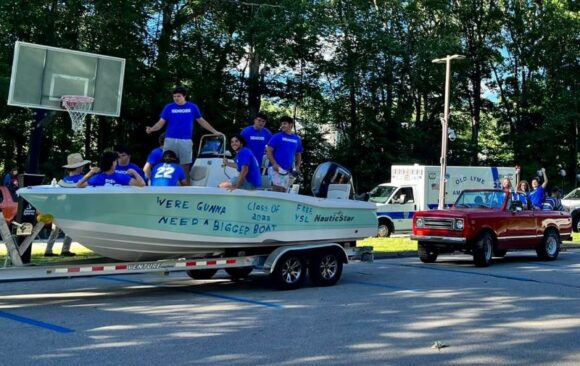 There were ambulances …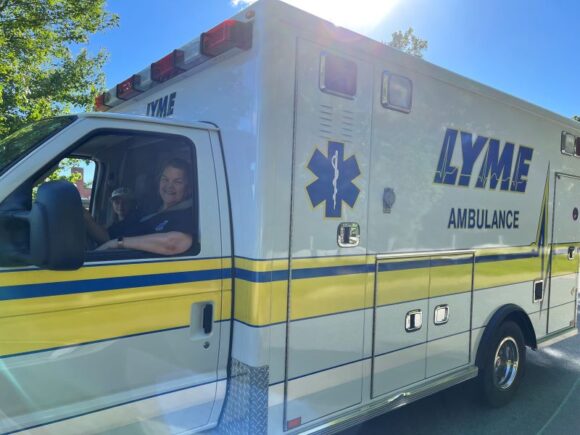 There were fire trucks …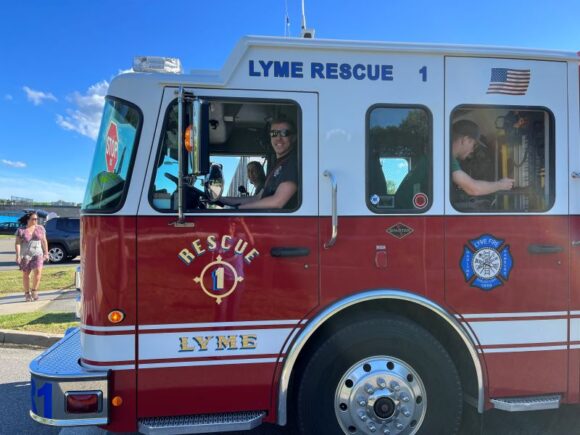 And there were vehicles we are not quite sure how to describe!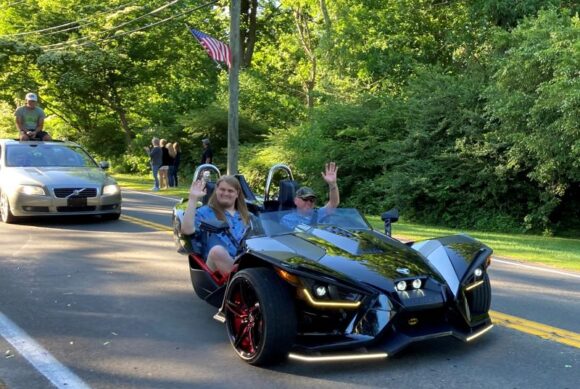 Sunroofs took on a whole new purpose …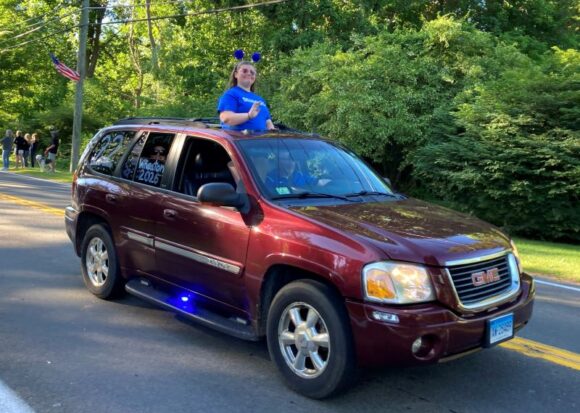 Windows made great seats …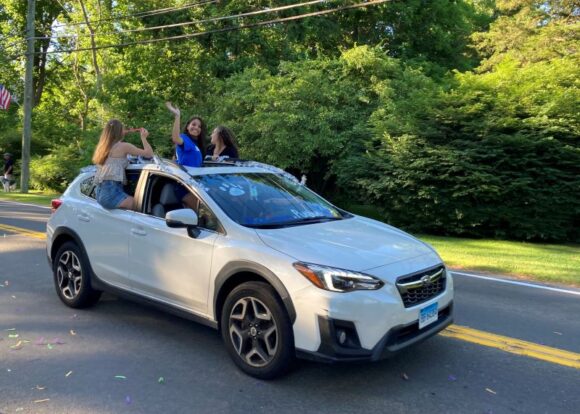 Truck beds were filled …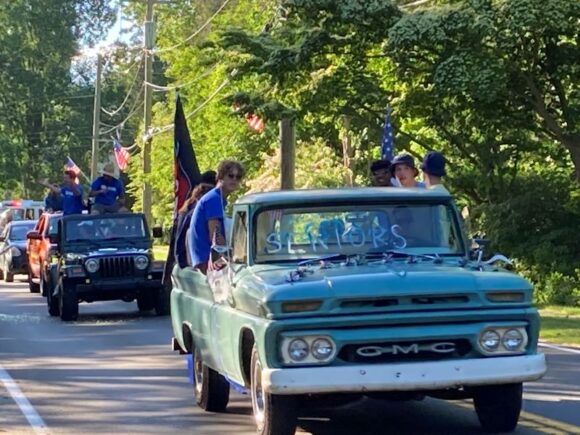 Jeeps were jam-packed …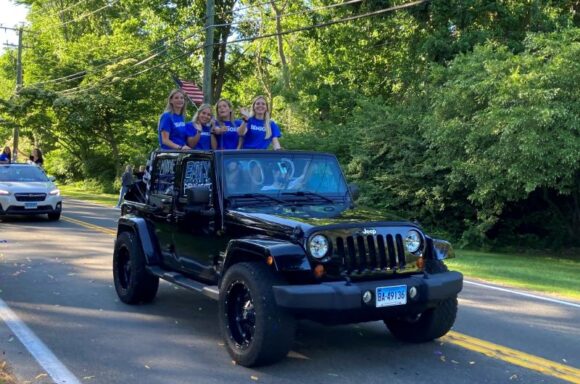 And cheery waves came from cabriolets …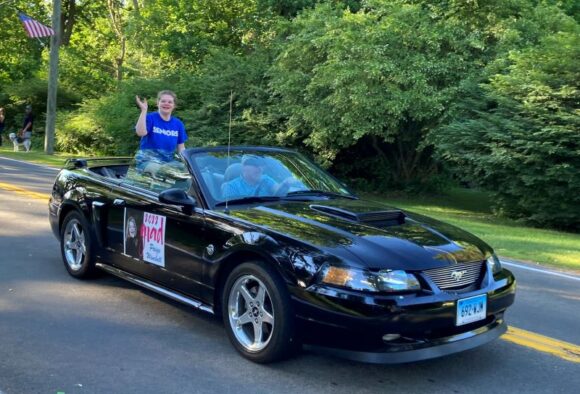 The Old Lyme Fire Department pulled out all the stops (and ladders!) to celebrate the Seniors ….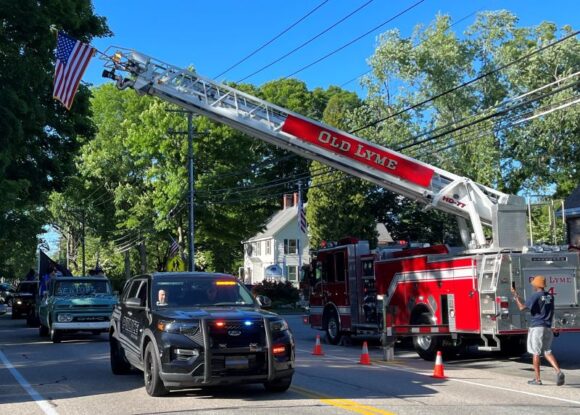 All along the route, people waved enthusiastically …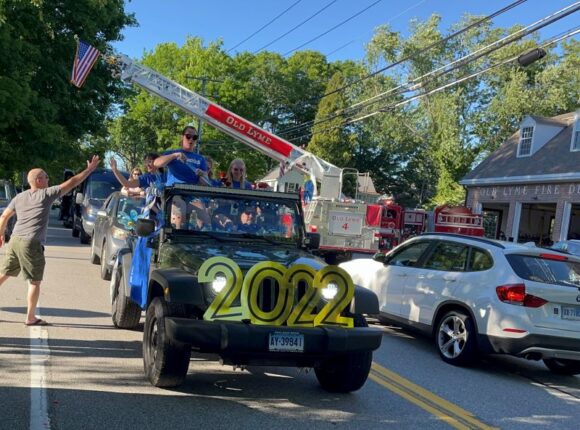 Families congratulated their soon-to-be-graduates …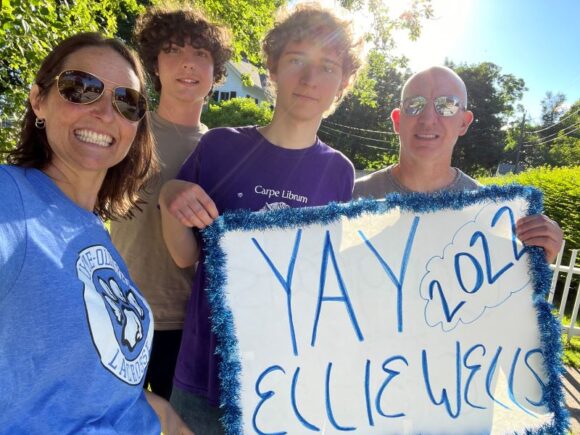 … while one little girl, full of eager anticipation, waited patiently with her mom for the parade to come into view!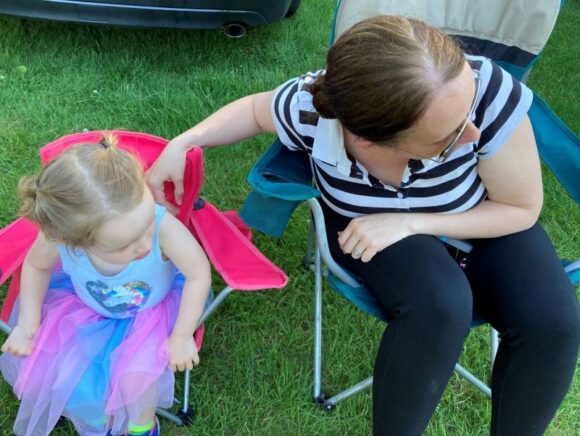 Congratulations to all the soon-to be-graduates!