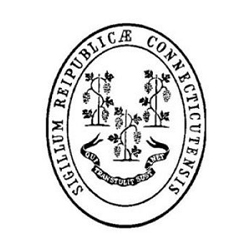 LYME/OLD LYME — State Representative Devin Carney (R-23), whose District includes Lyme and Old Lyme, sent us the detailed information announced yesterday by the Connecticut Department of Economic and Community Development (DECD) regarding which businesses are deemed essential in the state pursuant to Executive Order 7H.
That order had directed all businesses and nonprofit entities in the State of Connecticut to utilize, to the maximum extent possible, any telecommuting or work from home procedures that they can safely employ.
Executive Order 7H also directed that, no later than today, Monday, March 23, at 8 p.m., each non-essential business or nonprofit entity must reduce the in-person workforce at each business location by 100% from pre-state of emergency declaration employment levels.
This order excludes any state or local government agencies, quasi-public agencies, political subdivisions or other entities that do not constitute businesses or nonprofits.
The details announced yesterday by the DECD identify all essential businesses in a docment titled, Business Exemptions for Coronavirus – Executive Order 7H, which includes 12 different categories of businesses.
If the function of your business is not listed as one of the Business Exemptions, but you believe that it is essential or it is an entity providing essential services or functions, you may request designation as an Essential Business.
Requests by businesses to be designated an essential function as described above, should ONLY be made if they are NOT covered by the guidance.
To request designation as an Essential Business, click here.
Any business that only has a single occupant/employee (e.g. attendant) is deemed exempt and need not submit a request to be designated as an Essential Business.
If you have further questions not answered above, submit them to DECD at decd.covid19@ct.gov.
If you have questions for State Rep. Carney, email him at Devin.Carney@housegop.ct.gov or call 800-842-1423.