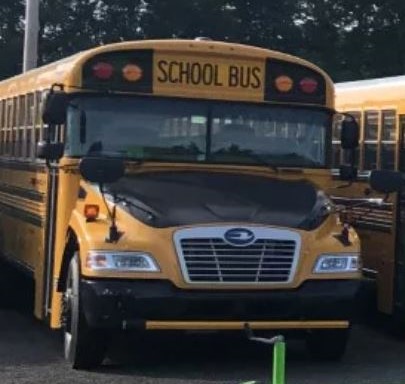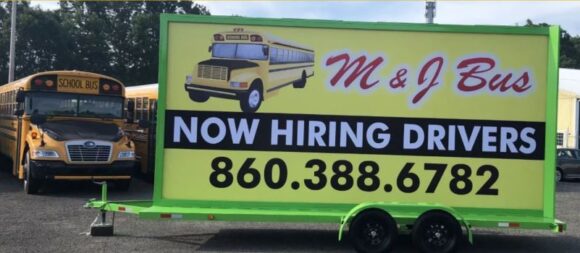 LYME/OLD LYME — Lyme-Old Lyme Schools Superintendent Ian Neviaser sent out an email Sept. 22, to the school community in which he stated, "There is a national shortage of bus drivers."
He went on to urge, "… individuals who would like to drive for our [the company which runs the school buses for LOL Schools] bus company, M&J Bus, Inc.," to consider applying for a position.
Neviaser linked his email to a statement from M&J Bus Inc., which reads as follows:
The Covid 19 pandemic has ravaged the school transportation industry. There is a nationwide shortage of school bus drivers and Connecticut has been hit especially hard. We are seeking potential drivers to become licensed to transport school children. We are also seeking licensed drivers, who would like to earn up to $5000 in signing bonuses.
Many of our current employees, started out driving school buses because they were parents of pre-school or school-aged children and it was a way for them to supplement their family's income and still be with their young children.
We also have many semi-retired persons that were originally looking for part-time work to stay busy, and college students earning money to get through school. Some of those parents are still with us after 20, 30,and 40 years or more.
Sadly, many of the semi-retired are becoming the fully retired.
We are hoping you see yourself in the descriptions of our drivers above. We offer a full comprehensive training program for those who are not yet licensed. Parents can bring their pre-school aged children (and school-aged children) on the bus with them (thereby saving on day care).
If you would like to drive for the Lyme-Old Lyme Schools, please call our main office in Old Saybrook CT, toll-free at
1-877-GO-MJBUS (1-877-466-5287) or, if local to Old Saybrook, at 860-388-6782.
Editor's Note: For more information about M&J Bus, Inc., visit their website.