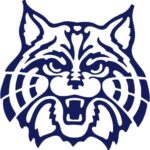 DEEP RIVER — The Old Lyme boys ended an exciting season Tuesday when they lost to Valley Regional 65-56 in the quarterfinals of the Shoreline Conference tournament.
Playing away, Old Lyme had a nervous start and was down 19-6 at the end of the first quarter. The Wildcats continued to fall behind and found themselves on the wrong side of a 37-19 score at the half.
Early in the third quarter, things got even worse and Valley advanced to a 21-point lead.
But then Old Lyme finally came to life and fought back with grim determination, eventually reducing the lead to just four points. The comeback was almost complete when, in Coach Kirk Kaczor's words, "The boys just ran out of gas."
Colbe Andrews led the Wildcats with 16 points, while Jacob Ritchie added 14.
Valley was led by Jeremy Arnum with 21 points and James Marsden, who scored 17.