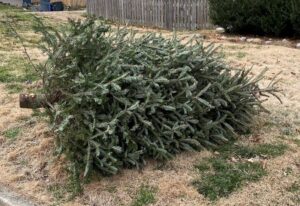 OLD LYME — The Town of Old Lyme Public Works Department will pick up Christmas trees in Old Lyme from Tuesday, Jan. 19, through Friday, Jan. 22.
If you would like the Town to pick up your tree, you are requested to have it curbside by 7 a.m. on Tuesday, Jan. 19.
There will be no return trips for curbside pick-up.