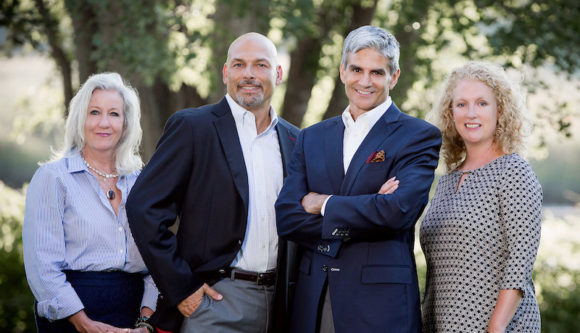 LYME-OLD LYME – In response to the COVID-19 pandemic, a new charitable fund has been established to provide financial support to the most vulnerable residents of Lyme and Old Lyme.  The Lyme-Old Lyme Coronavirus Relief Fund will be managed by the Lymes' Youth Service Bureau (LYSB), in partnership with the Social Services Departments of the two towns.  Early donations have already been put to good use helping vulnerable citizens in both communities with essential needs such as groceries, fuel, diapers and assistance with rent.
Shortly after the fund was established, Benchmark Wealth Management announced it would match all donations on a one-to-one basis up to a total of $10,000.  Asked by email why Benchmark had decided to make such a generous donation, Rick Stout responded, "Tom [Britt] and I live in Old Lyme and have raised our families in the Lyme-Old Lyme community.  Doing good is a tenet of our business philosophy."  Stout and Britt are the partners of the company.
Stout continued, "Current events will impact everyone, so where and when we can help, Benchmark is committed to doing so," noting, "Additionally, we are actively supporting area businesses and nonprofits and their employees personally.  Small businesses and their employees, nonprofits, the self-employed and everyone working in the gig or tip-dependent economy is facing great uncertainty."
He concluded, "Benchmark hopes to spur donations by those who are in a position to do so with our donation and challenge."
All donations are tax deductible and can be made online at www.lysb.org/covid19.
Lymes' Youth Service Bureau Director Mary Seidner comments, "Our communities are working together in unprecedented ways, and it is the hope that this fund will support our vulnerable residents on a path toward stability and recovery."
Donors or residents with questions are encouraged to contact Seidner at [email protected] or 860-434-7208.
Editor's Note: Benchmark Wealth Management is located at 83 Halls Rd., Ste. 201, PO Box 525, Old Lyme CT 06371. For further information, call 860-434-6890.