The Old Lyme Fire Department welcomed hundreds of children and their parents, friends or caregivers to its annual Open House held during the evening of Oct. 9. The event was held at the main firehouse located on 69 Lyme Street in Old Lyme.
Activities included
Fire safety and firefighting demonstrations.
Fire truck rides
Bike Rodeo and helmet giveaway
Life jacket information from the DEEP
CHIP Child ID Program information
Information pertinent to preventing fire-related incidents and home evacuation will be available for all ages.State of the art firefighting apparatus and equipment will also be demonstrated and on display.
Complimentary refreshments were served.
Fire Department and Emergency Medical Service (EMS) personnel were on hand to answer any questions the public may have to ensure a safer environment for children and adults.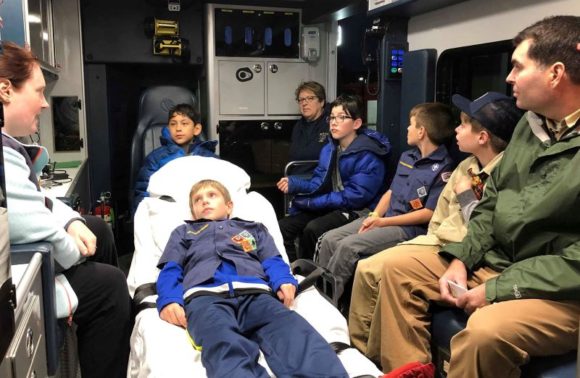 Members of Old Lyme Cub Scout Troop 27 experienced first-hand what it feels like to be inside an ambulance.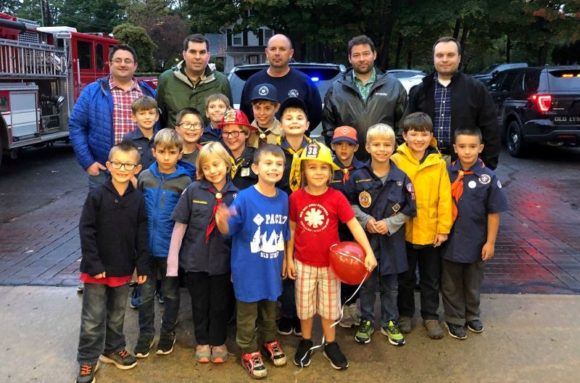 Old Lyme Troop 27 Cb Scouts and their leaders posed for this wonderful photo at the OLFD Open House.  The Cub Scouts present included Brayden Boisseau, Quinn Parrot, Avi Hall, Douglas Paonessa, Thomas Calabrese, Evan Garner, Aiden Lapinski, Max Paonessa, Dylan Boisseau, Henry Kyle, Luke Wallen, Woody Goss, Gig Goss, and Paul Taliento. The back row includes, from left to right, Cub Scout leaders Craig Taliento , Jon Goss, Ken Swaney, Doug Garner, and Rob Paonessa.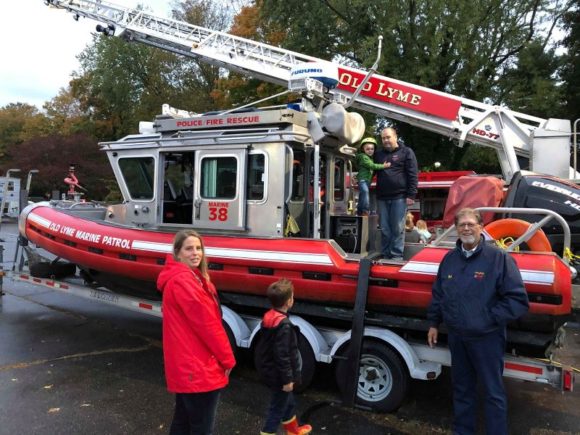 Emily Griswold takes a closer look at the Old Lyme Fireboat with her son Aiden. Veteran OLFD volunteer and current Old Lyme Citizen of the Year Bob Doyen stands to her right, while Mike McCarthy stands in the fireboat with his son Mason.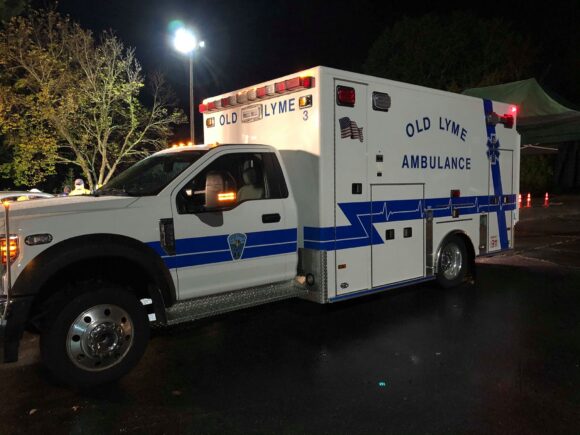 One of the Old Lyme ambulances was a popular place to visit during the Open House.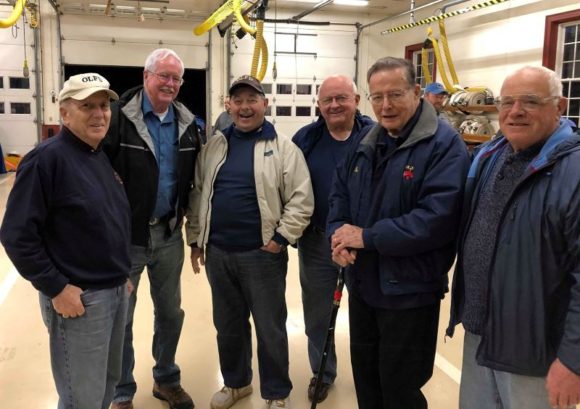 A group of Old Lyme Fire department stalwarts gathered for this photo.  Bob Pierson, second from left, a former OLFD President, came all the way from his and wife Barbara's new home in North Carolina for the event.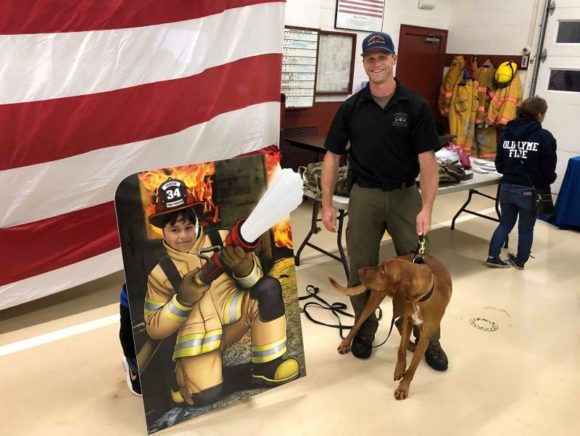 A firefighter-in-training!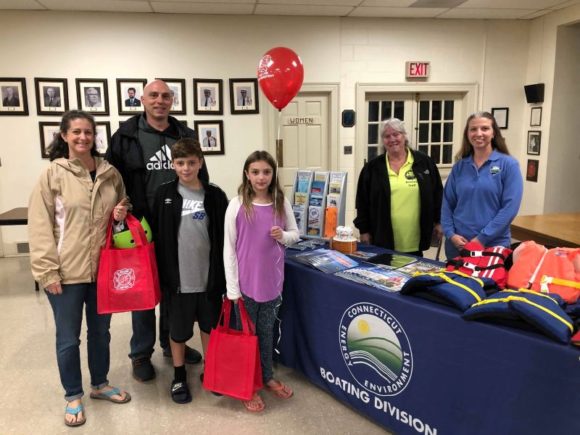 Connecticut's Boating Division was handing out helpful information and advice on life-jacket safety, initial boating courses, refresher courses, and other classes.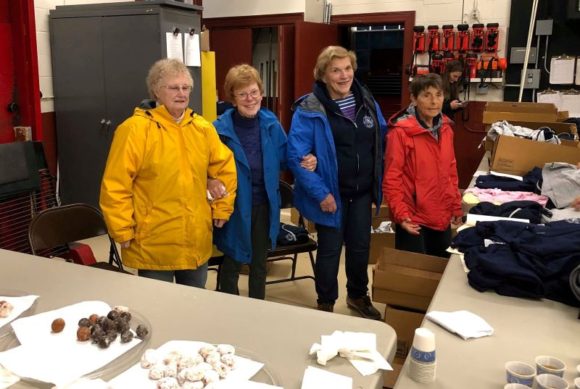 These fine ladies of the OLFD Auxiliary were on hand to help with anything and everything during the event. From left to right, Sue Campbell, Barbara Doyen, MaryEllen Jewett, and Judy McCarthy.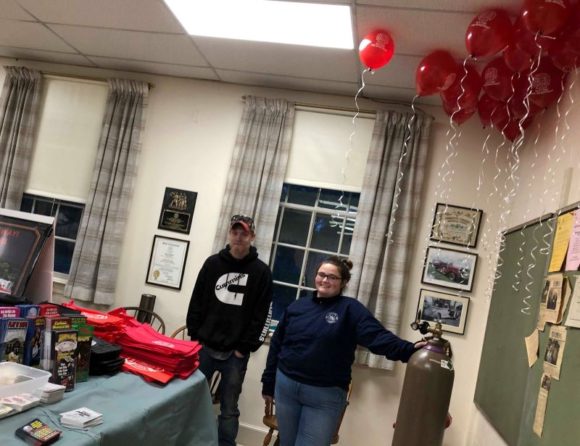 Briana Dow (leaning on helium tank) and Erin Pervine are all ready to talk about smoke alarm safety with balloons galore and  handouts for the asking.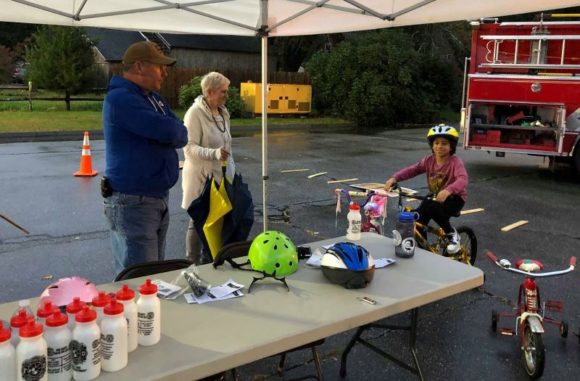 The Bike Rodeo and helmet giveaway drew plenty of participants. Dawn Hamilton stands to the left while her grandson Mason Holland of Old Lyme tries on a helmet.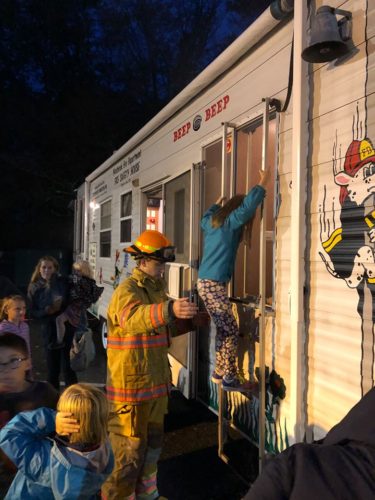 Always a good thing to know how to get out of a window!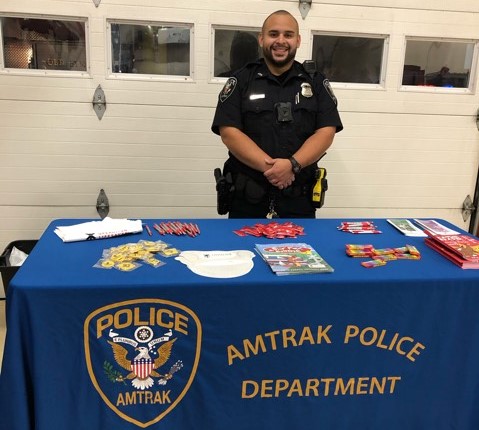 Amtrak Police Department certainly presented a smiling face at the event.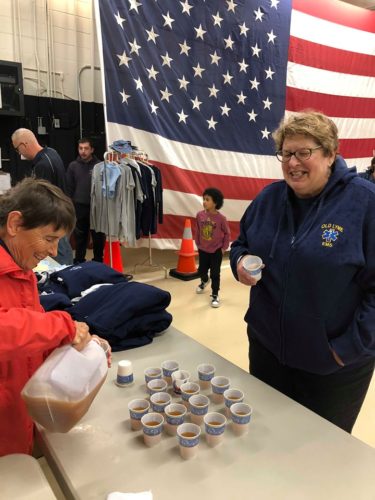 Old Lyme Ambulance President Claire Haskins enjoys a well-deserved cup of apple cider.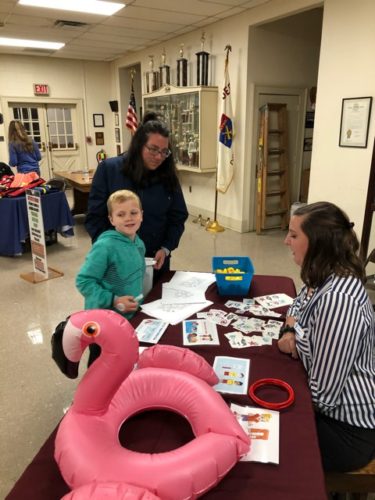 Volunteer Kaitlin Koshoffer from the YMCA at Westbrook explained swim lesson options to mom Jamie Snurkowski of Old Lyme, who was attending the event with her son Reed.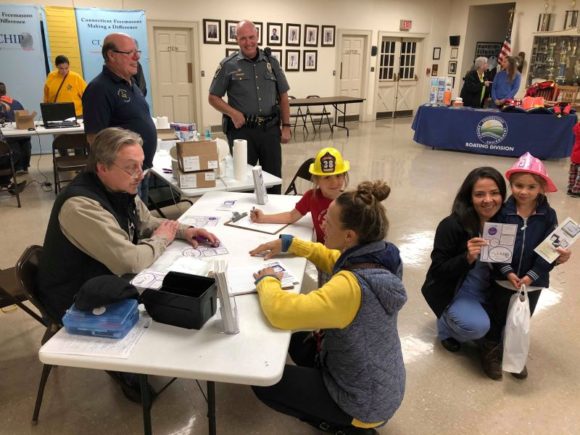 So much to ask, so much to tell, so much to show …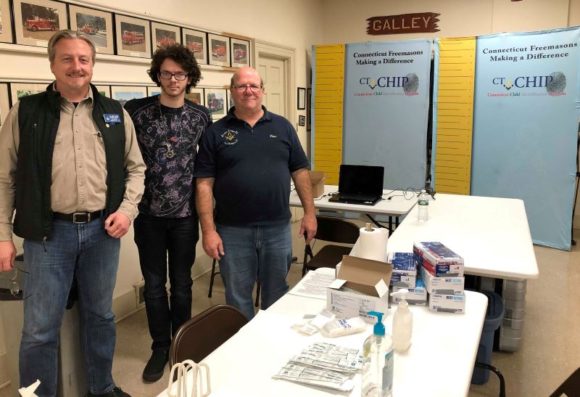 The Connecticut Freemasons sponsor a child identification program called Connecticut Child Identification Program (CHIP). Standing ready to explain the program to all those interested are, from left to right, John Main, Ryan Proto and his father, Peter Proto.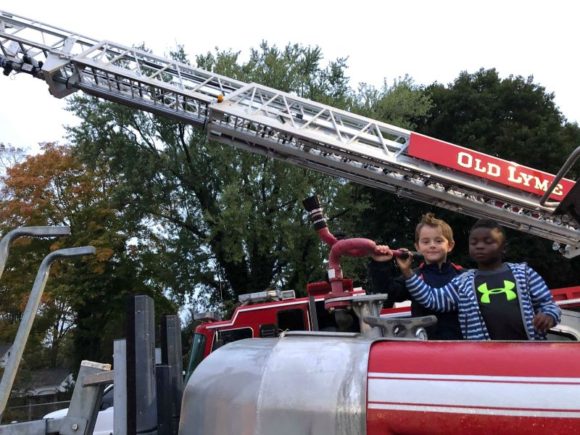 Youngsters of all ages learned a great deal of useful information … Aiden Griswold and Cooper Staab, both of Old Lyme, were having a great time.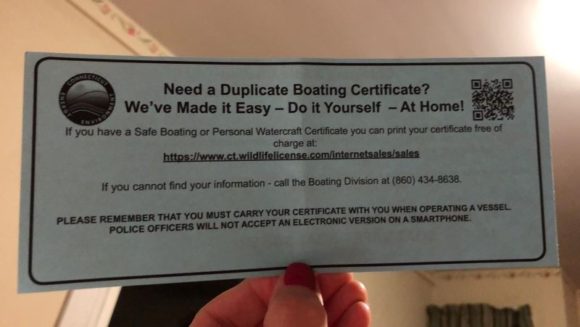 Hats off to the OLFD for putting on such a terrific event … and many thanks again to photographer Doris Coleman!