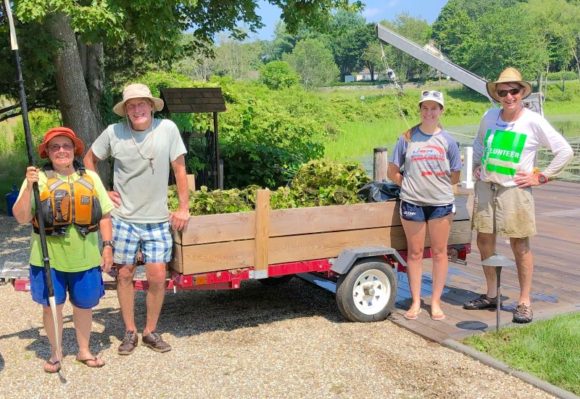 LYME — Nine volunteers spent last Saturday morning (Sept. 7) finishing up Friends of Whalebone Cove (FOWC) two-month project of clearing more than 5,000 square feet of invasive water chestnut from Lyme's Selden Cove.
During July, August and early September FOWC organized 10 separate "paddle & pull" expeditions involving more than 30 volunteers to rid the Cove of thousands of water chestnut plants discovered there in July.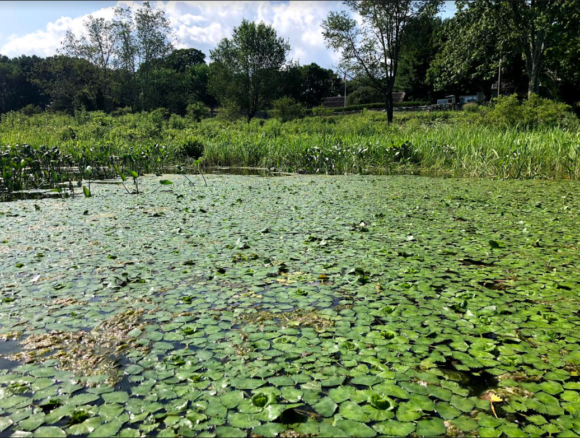 Water chestnut (trapa natans) is an invasive freshwater plant native to Europe, Asia and North Africa that can cover shallow coves and slow moving rivers with a thick carpet of multi-leafed waxy medallion-like rosettes that kill native plants and deplete the oxygen in the water, driving out marine life and making swimming, fishing, and boating impossble.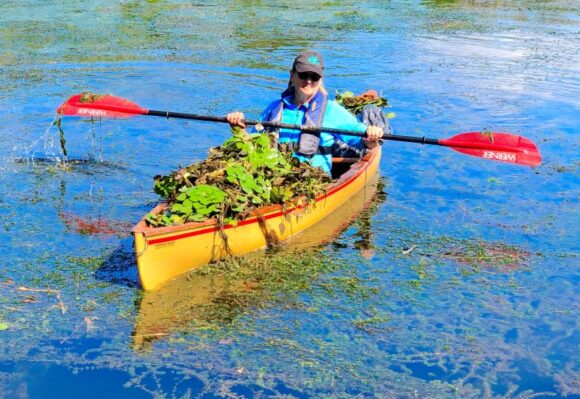 Because it is an annual plant and some seed pods have already dropped off the plants in Selden Cove this year before being removed, water chestnut is likely to reappear in the Cove next year and continue in future years, requiring annual removal to protect the native ecosystems of Selden Cove and nearby Selden Creek from being obliterated by the highly aggressive invasive.
Friends of Whalebone Cove is a community conservation group based in Hadlyme formed three years ago to protect and preserve the native ecosystems and wildlife habitat of Hadlyme's Whalebone Cove and the surrounding area.