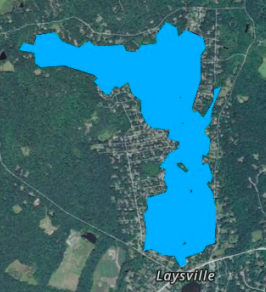 Looking for an opportunity to learn much more about Rogers Lake?
The Lyme/Old Lyme Rogers Lake Authority will host Professor David Post of Yale University at their next monthly meeting scheduled for Wednesday, Jan. 9, at 7:30 p.m. Post will give a presentation titled, "Alewives, and the Ecology and Evolution of Rogers Lake."
Post and his associates have been undertaking studies on Rogers Lake for over 15 years.
He will discuss his team's findings and observations along with the impact of alewives on fishing and water quality. Surprisingly, alewives impact both water quality and bass fishing in Rogers Lake.

The event will be held at the Rogers Lake West Shores Association
Clubhouse, 75 Rogers Lake Trail in Old Lyme.
All are welcome including Rogers Lake residents, fisherman and concerned citizens