When:
August 20, 2022 @ 4:00 pm – 6:00 pm
2022-08-20T16:00:00-04:00
2022-08-20T18:00:00-04:00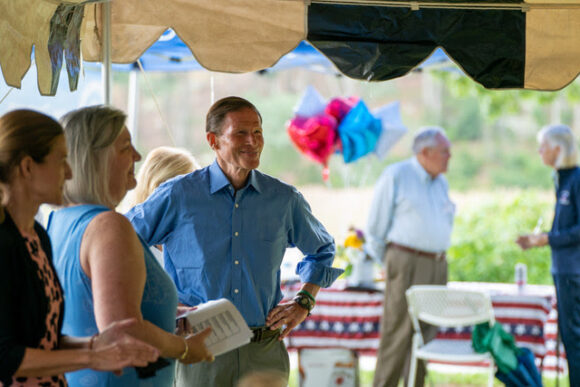 Senator Richard Blumenthal will be attending as the honored guest.
There will be picnic goodies galore to enjoy, as well as opportunities to mingle with friends, neighbors and local DTC members.
Parking for the event will be available in the parking lot of the Lyme First Congregational Church or the Subaru dealership (the $6 fee benefits the church and the local Boy Scouts.)
A $25.00 donation for the picnic is suggested. Find donation information to the Lyme DTC and Old Lyme DTC at these links.