May
2
Mon
Lyme Affordable Housing Commission (AHC) Hosts Virtual Community Meeting to Introduce Draft of Lyme's AH Plan

@ Virtual
May 2 @ 7:00 pm – 8:00 pm
LYME — On Monday, May 2, at 7 p.m. on Zoom, the Lyme Affordable Housing Commission (AHC) will host a virtual community meeting to introduce a draft of Lyme's affordable housing plan.
Visit this link to review a draft of the proposed plan in advance of the meeting.
Under a state mandate (CGS Section 8-30j), every Connecticut municipality must prepare and adopt an affordable housing plan by June 1, 2022.
All residents of Lyme are encouraged to attend the online meeting and share their responses to the draft plan.  The Zoom link for the meeting is here. The passcode to use to enter the meeting is 411561.
At the community meeting, members of the AHC will present a draft of Lyme's plan and discuss its various components including:
its Community Values Statement
the importance of affordable housing
demographics and housing conditions
land use and zoning issues
strategies for increasing affordable housing in Lyme.
As background, residents may wish to review the following information:
In January 2022, the AHC issued a summary on affordable housing in Lyme entitled Status Update for Affordable Housing in Lyme: Where Have We Come From? Where are We Going? The report can be read by visiting this link.
In November 2021, RiverCOG (River Council of Governments) published its 10-year Regional Plan of Conservation & Development – a land-use plan that is intended to inform land-use decisions made by RiverCOG, land-use commissions, town governments and state agencies; and to encourage land-use coordination across municipal boundaries.
To read or download a printed copy of this plan, click here.
To peruse an electronic version of the plan, visit this website.
Aug
27
Sat
Presentation on Old Lyme Regional Wastewater System

@ Lyme-Old Lyme Middle School Auditorium
Aug 27 @ 10:00 am – 11:30 am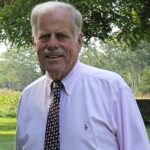 OLD LYME — Old Lyme First Selectman Timothy Griswold gave LymeLine.com an update Wednesday via e-mail on the presentation scheduled Saturday on the Old Lyme Regional Wastewater System. The event will be held at 10 a.m. in the Lyme-Old Lyme Middle School.
Griswold advised that it will be hosted by the heads of the three private beach associations and Sound View Beach Association, and the chairs of the respective Water Pollution Control Authorities (WPCA).
Griswold stressed that this informational meeting is, "an update for beach residents and others."
He added, "We think an update before seasonal residents head back home is a wise thing."
Griswold also clarified that, "A number of distinguished guests [Senator Richard Blumenthal, Senator Chris Murphy, State Senator Paul Formica (R-20th), State Rep. Devin Carney (R-23rd)] have been invited but only State Sen. Formica has responded – he will attend via phone. The US Senators have worked on trying to secure funding."
Griswold reported previously in his Aug. 19 newsletter to residents that State Rep. Devin Carney (R-23rd) is unable to attend.
Questions regarding the project can be submitted in advance to chairman@oldcolonybeach.org for review by the committee. A panel will then select questions to be answered at the meeting and at the end of the presentation, the selected questions will be answered.
There will be no open Q&A after the presentation.
Griswold commented, "This is a very complex and expensive project. It includes not only sewers but storm water drainage and road repaving. The sewer shared assets went out to bid twice and, due to the very high cost, had to be rejected. We believe additional outside funding must become available for the entire project to be viable."
The meeting will start with the introduction of the four WPCA entities involved with the project.
Then the following guests will make comments:
State Senator Paul Formica (R-20th) — by phone
Old Lyme First Selectman Timothy Griswold (R)
The next agenda item will be a PowerPoint presentation regarding the project.
The final item will be a review of the selected questions regarding the project, which were submitted in advance. questions.
To attend this session virtually, visit https://oldlymect.webex.com/oldlymect/j.php?MTID=m7bb8ab96d52e54ddb27ed079eb689dfc or dial +1-408-418-9388 and enter access code: 2343 721 4416.