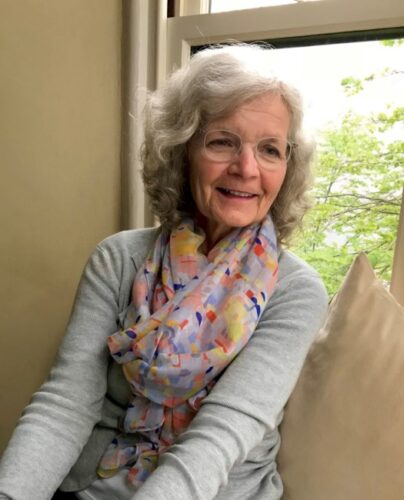 OLD LYME — UPDATED May 7 with full obituary: Renni was born in Akron, Ohio to Chester Wendell Ridgeway and Edna Pearl Ridgeway (née Stokes) in 1953. She graduated from Green High School in 1971 and went on to earn her bachelor's and master's degrees in education from the University of Akron. She later earned a MSSA from Case Western Reserve University and became a Licensed Clinical Social Worker. She married Richard Korsmeyer in 1985. She was a special education teacher, psychiatric social worker, loving mother, and award-winning artist. She discovered her passion for painting in the Old Lyme art community and was an elected artist in the Madison Art Society, Guilford Art League, and Essex Art Association, and an associate artist in the Lyme Art Association, the Clinton Art Society and the Mystic Art Association.
She is survived by her husband, Richard Korsmeyer, daughters Hannah Korsmeyer (m. Robert Powell) and Lea Korsmeyer, and her brother, Philip Ridgeway (m. Susan Ridgeway).
Renni's family wishes to extend their sincere thanks to all the friends, caregivers, and medical professionals who provided such loving support to her. In lieu of flowers, a donation can be made in Renni's honor to St. Jude's Children's Research Hospital or to the National Alliance to End Homelessness.
Calling hours will be held at Fulton-Theroux Funeral Service, 13 Beckwith Ln, Old Lyme, CT from 4:00 to 6:00 pm on Wednesday, May 10, 2023.