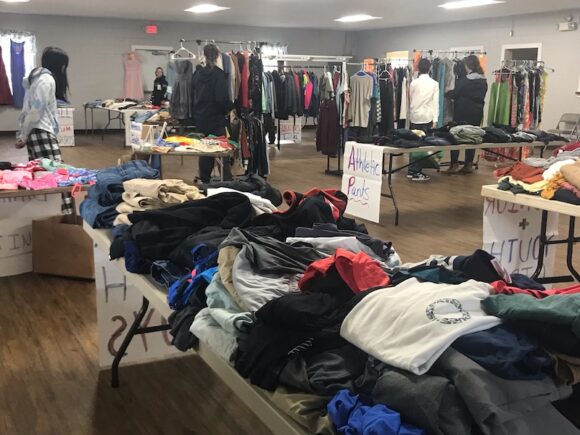 OLD LYME — The Pop-Up Closet held last Saturday, March 4, at the Rogers Lake Clubhouse was a major success in many ways.
Lyme-Old Lyme High School (LOLHS) senior Maddie McCulloch organized the event as part of her LOLHS Senior Project, but it was really a much broader reflection of her ongoing commitment to environmental and sustainability efforts.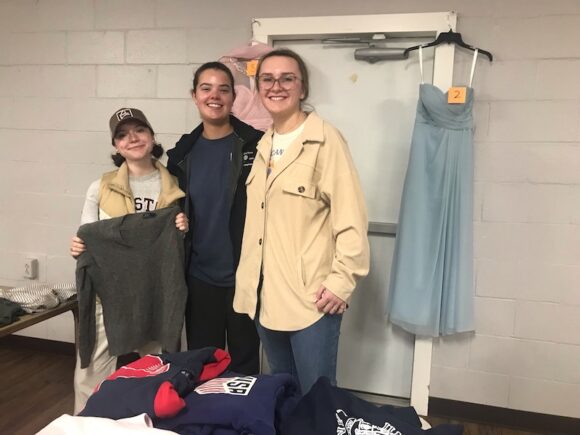 McCulloch had previously developed a community service project called Small Efforts, Big Impact, which, she explains, "I have been doing since 2019 as a way to try and keep Lyme and Old Lyme a bit cleaner by picking up trash on the side of the road."
The free Pop-up Closet involved people donating clothes and fashion accessories, which were then offered at no charge to those who attended the event. Attendees were free to take whatever items they wanted provided they committed not to re-sell them.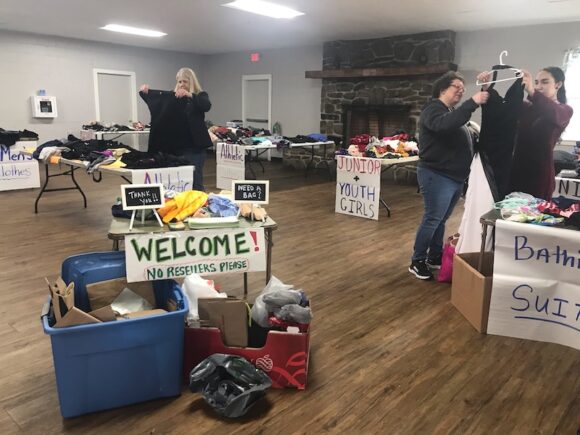 How did the event go? McCulloch told LymeLine, "Overall, I felt like the event went really well. We had a variety of people come and check it out. I would say about 75 percent of the clothing donated got taken and the other 25 percent we were able to pass on to Free Treasures Den."
She was extremely appreciative of all the people, who had helped her make the project a reality, saying, "I want to thank all of my family and friends who helped set everything up — the event wouldn't have been possible with out them. I also want to thank everyone who stopped by and made the event the success it was."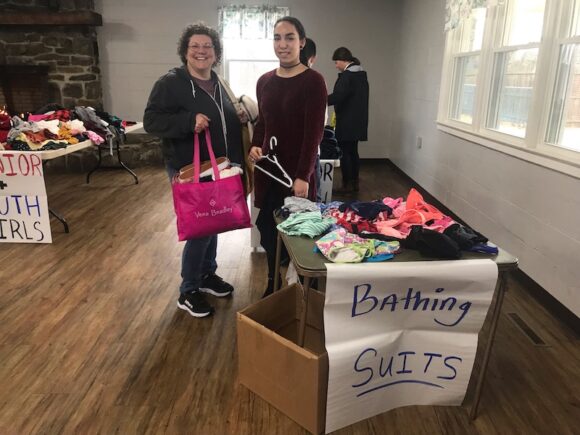 Suzanne Thompson, who was at the event in a personal capacity, but is a member of both the Region 18 Board of Education and the Old Lyme Solid Waste & Recycling Committee, commented that it was an, "Impressive" effort. She added, " It's great to see our students embracing sustainability and coming up with creative solutions."
Thompson noted that she not only donated clothes to the Pop-up Closet, but also was a customer, commenting that she had happily, "Picked out a free vest for myself!"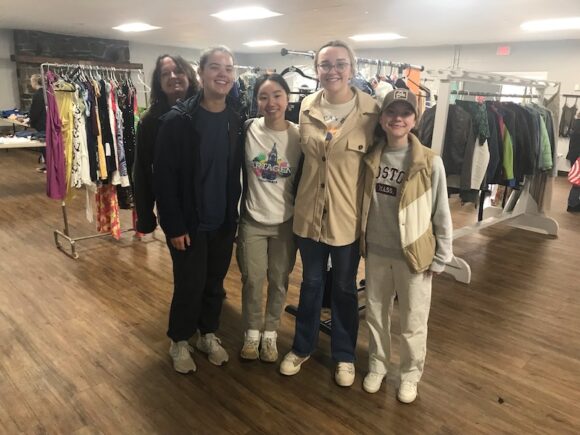 Demonstrating her firm commitment to environmental ideals, McCulloch said, "And although this event started out as my senior project, I think it would be an incredible idea to continue a free community closet event such as this each year."
Editor's Note: What a great idea, Maddie! Do we have any readers willing to answer her call?!