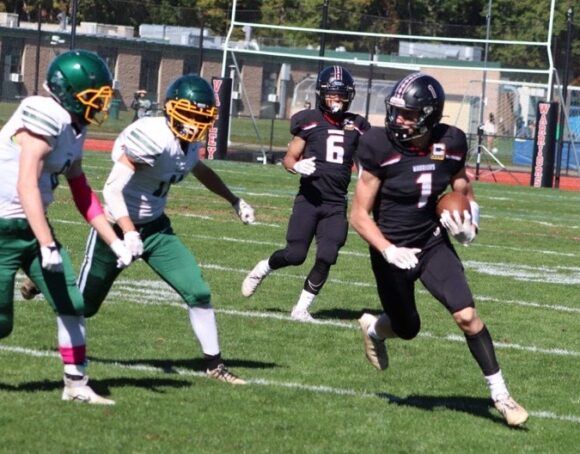 MILFORD — On Tuesday night, flouting all predictions and pulling off a major upset, the football co-op of Valley Regional/Old Lyme (10-1), seeded sixth, defeated the No. 3 seeds Foran 26-13 at the Vito DeVito Sports Complex in Milford.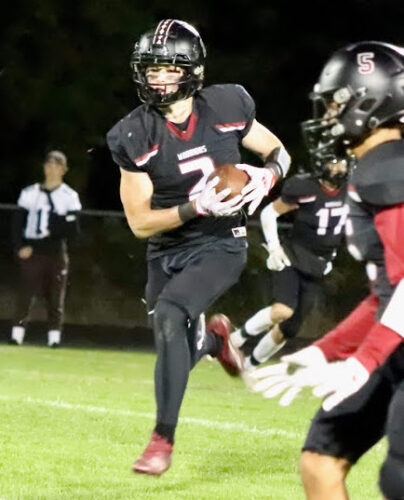 Jake Rand, who attends Lyme-Old Lyme High School, and Nick Cox of Old Lyme, who attends Valley Regional HS, were major contributors to the victory.
Visit this link to view a video clip by Erik Dobratz from WTNH about the game.
The Valley/Old Lyme team will now meet No. 7 Gilbert/Northwestern (9-2) in the semi-final on Sunday, Dec. 4, with a 12:30 p.m. kick-off at the Valley Regional High School field in Deep River.
The other semi-final will see top-seeded Cromwell/Portland (10-1) face No. 9 seeds Barlow (9-2) at Cromwell, also with a 12:30 p.m. kick-off.
Visit this link for a full report of Tuesday's game.