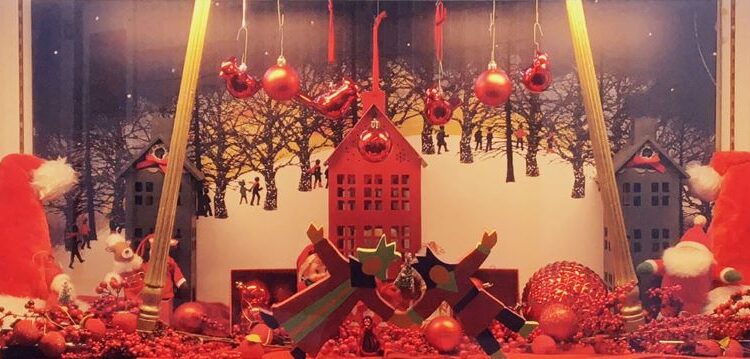 We send Merry Christmas greetings to all our readers, writers, advertisers and friends that celebrate. We hope you enjoy a very special day today wherever you are.
We wish everyone a Happy Holiday Season filled with peace, wonder and joy. 
Many thanks to Edie Twining for giving us permission to  publish her photo above of the amazing display she created in Old Lyme Post Office on behalf of the Old Lyme Historical Society. Take a moment or two out your busy day to see it in person, if you are able.