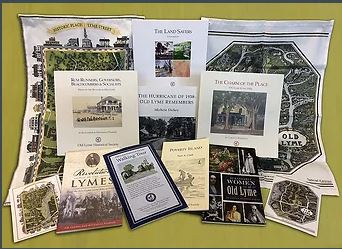 OLD LYME — The Old Lyme Historical Society (OLHS) will hold Holiday Book Sales from 9 a.m. to 12 p.m. on the following Saturdays, Dec. 3, 10 and 17. Each sale will be held in front of the Old Lyme Post Office on Halls Road weather permitting.
Come by and browse OLHS books, tea towels, and note cards. Copies of the OLHS Then & Now 2023 calendar will also be on sale.
All proceeds from sales benefit OLHS programs and operational expenses.