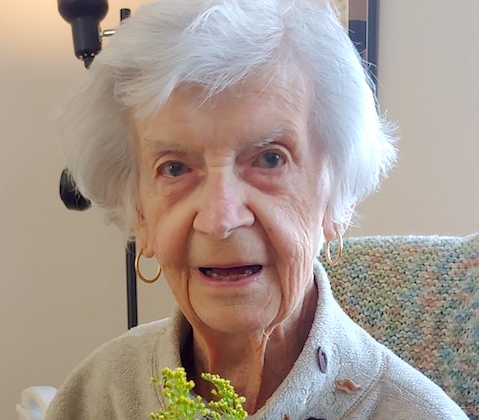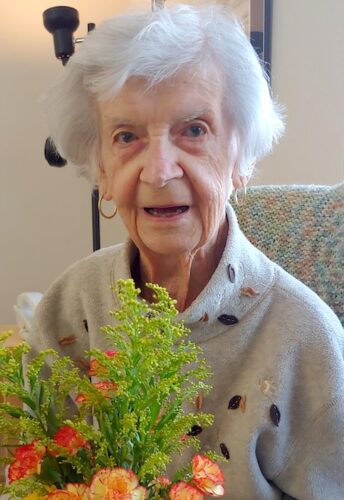 WATERBURY, VT. — Corinne Winchell – born Corinne Eleanor Appel to Theodore and Amelia Appel of Dixwell Avenue, Hamden, CT on January 19, 1923 – passed away on December 3, 2022 at Heaton Woods in Montpelier, VT.
Recent conversations revealed Corinne felt she had not accomplished much or traveled far during her life. Yet, like anyone who lives to 99 years and 11 months of age, her life was well-lived.
After meeting Bob Winchell at American Steel and Wire in New Haven, CT in 1943 – with marriage following a few months later in March 1944 – the Winchell's traveled to and resided in University City, St. Louis, Missouri, Thomasville, Georgia, Hopkinton, Rhode Island, then returned to Connecticut where memories abounded of life at Rogers Lake in Old Lyme. While raising three children, she and Bob often traveled to New York City and enjoyed afternoon dancing at the Taft Hotel to the likes of Sammy Kaye, Les Elgart, and Vaughn Monroe. There were boating trips; numerous weekend outings to coastal towns along the shore line of southern New England and Long Island. A summer trip along the coast line to Bar Harbor, Maine. Plus an excursion from Connecticut – through the Intracoastal Waterway – to Hollywood, Florida. Corinne also enjoyed travels to Rome, the Bahamas, and Cornwall, England.
In 1978, Corinne and Bob moved to Waterbury, Vermont where she resided until her death.
Corinne once said she never fully appreciated all that Vermont offered … but enjoyed several years working at Edson Hill Manor in Stowe. Later, she worked as a secretary for an accountant in Montpelier, retiring at the age of 86. After retirement, she volunteered weekly at the state police office in Waterbury and the Waterbury Food Shelf.
Among many interests, she was happiest when she was sketching the scenery around her, puttering with her plants, or figuring out how things worked. (She was fascinated by the construction of a lobster's shell.) And trying to reroot near-dead house plants.
Corinne is predeceased by her husband – of 56 years – Robert Wallace Winchell in 1999. By her brother Irving Appel in 1968. She is survived by her children; Kent Winchell and his family of Old Lyme, CT … Kim Winchell and his family of Ivoryton, CT … and Kia Lynn Winchell Nealy and her husband of Waterbury Center, VT. Thank you to the staff and caregivers at Heaton Woods Residence in Montpelier for keeping Corinne warm and comfortable.