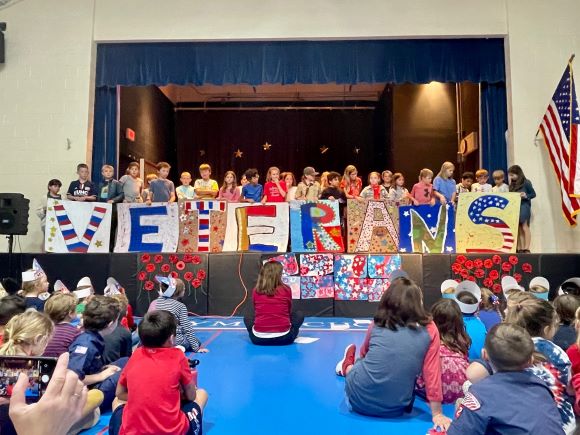 LYME/OLD LYME — It was a memorable day in Lyme-Old Lyme (LOL) Schools on Friday.
Rather than taking a vacation day on Veterans Day as many schools now opt to do, LOL Schools chose to celebrate Veterans Day with in-house events at each school that drove home the important messages of the day while also honoring local US Veterans and serving members of the US military.
Old Lyme First Selectman Tim Griswold attended the ceremonies at the middle and high schools, but was unable to join those at Lyme Consolidated and Mike Creek.
Expressing his disappointment at the latter situation, Griswold commented to LymeLine by email, "Congrats to District 18 for being in session and honoring the vets!"