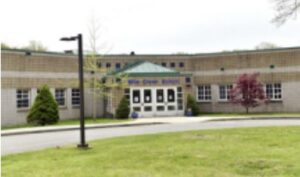 LYME/OLD LYME — On Wednesday evening, Aug.31, the Region 18 Board of Education voted unanimously to move forward with the proposed $57.6 million building plan for Mile Creek, Center, Lyme Consolidated, and Lyme-Old  Lyme Middle Schools by setting a Special District Meeting on Wednesday, Sept. 7, at 6 p.m. to discuss and potentially approve appropriating and bonding the required funds to undertake the project.
The Special District Meeting, which will include the required public hearing on the proposal, will be held in the Board of Education Conference Room at Center School, 49 Lyme St., in Old Lyme.
This public hearing must be held prior to the board setting a date for the referendum for the residents of Lyme and Old Lyme to vote on the project. The Superintendent advised the board that the referendum must be held prior to mid-November to be eligible for the upcoming round of reimbursement grants from the state.
At the end of the public hearing on Sept. 7, it is anticipated that the board will vote on the resolution and then set a precise date for the referendum.
Possible dates for the referendum were discussed at the Aug. 31 meeting varying from ones in the last week of October through the first week of November. The Superintendent agreed to have conversations with the registrars of both towns to determine the optimum date from their point of view for the referendum and to bring that feedback to the next meeting.
The precise wording of the resolution, which will be discussed at the Sept. 7 public hearing, is as follows:
[It is a] "Resolution Appropriating $57,555,000 For The Planning, Design, Demolition, Construction, Renovation, Equipping And Furnishing Of Mile Creek School, Center School, Lyme Consolidated School, And Lyme-Old Lyme Middle School And Related Costs And Authorizing The Issuance Of $57,555,000 Bonds Of The District To Meet Said Appropriation And Pending The Issuance Thereof The Making Of Temporary  Borrowings For Such Purpose."