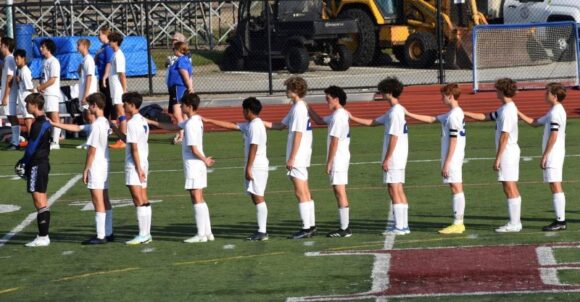 OLD LYME — Playing at home on Friday, Sept. 23, the Old Lyme boys soundly defeated Haddam Killingworth 3-1.
Mason Bussman, Aidan Kerrigan and Luke Celic scored for Old Lyme with assists from Anders Silberberg and Lucas Dasilva.
Ryan Lususa scored unassisted for H-K.
Jonah Lathrop with in the Old Lyme goal and made nine saves while Jack Straka made 12 saves for H-K.
Old Lyme is now 3-0-3 overall and 3-0-2 in the Shoreline Championship.