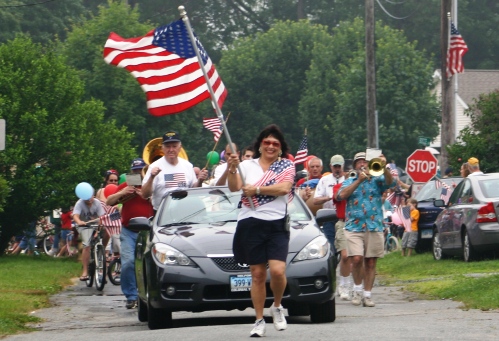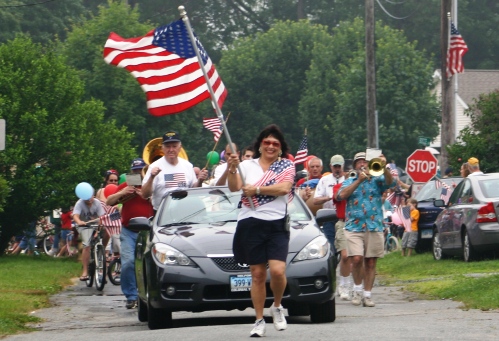 ---
The Sound View Beach Association (SVBA) hosts its traditional Independence Day parade, Saturday, July 2, starting at 10 a.m. from the Shoreline Community Center on Hartford Ave.  in Old Lyme. Described as a true "home town" community parade, children, adults, and civic groups are invited to march or spectate and enjoy this special experience.
The organizers suggest residents should decorate their bikes and wagons, build a float, or wear a patriotic costume.   Pets are also welcome to march.  There will be a VFW Honor Guard, child marchers, decorated bikes, floats, balloons, a marching band, police, fire and ambulance trucks, which will all contribute to a unique, small town experience.
Awards are given in categories such as best-decorated bike or wagon, most patriotic outfit, best float, funniest outfit, and even possibly best-dressed pet. Assembly time for the parade is 9:45 a.m. at the Shoreline Community Center and step-off is 10 a.m.  The parade route includes Hartford, Swan, and Portland Avenues.
Entries in the Parade must be in good taste and in conformance with the mission and family atmosphere of the SVBA. The decision of the board of directors is final. The SVBA is an all-volunteer, non-profit civic organization.  It owns and manages the Shoreline Community Center and also provides the flags in the Sound View area.
For more information, call Gail Fuller at 860-434-6426, email info@soundviewbeach.com or visit www.soundviewbeach.com