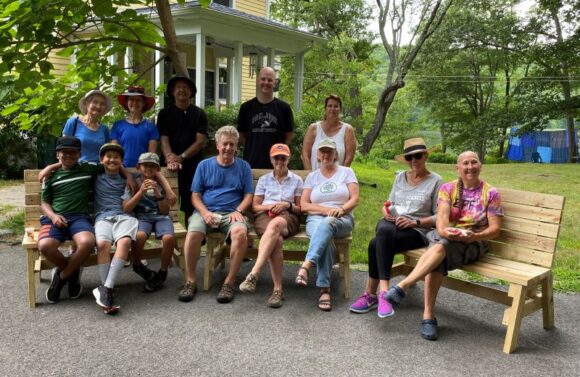 OLD LYME — On July 16, the Old Lyme Land Trust (OLLT) hosted a well-attended Bench Building Workshop. The supply of 2″ x 4" pressure-treated planks required for the project was all precut by OLLT steward Ted Freeman.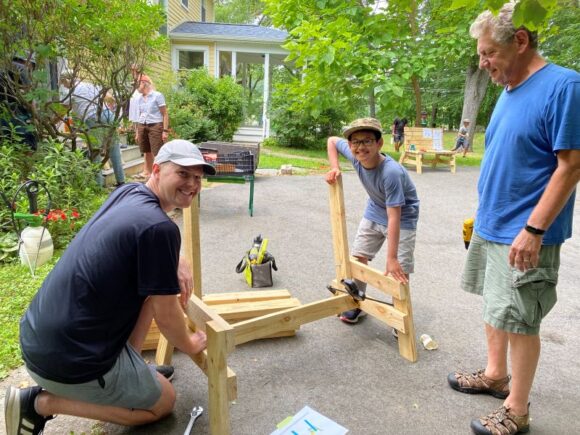 This, combined with the simple design of the seats and seat backs. made the workshop a matter of just drilling and driving screws to construct the benches.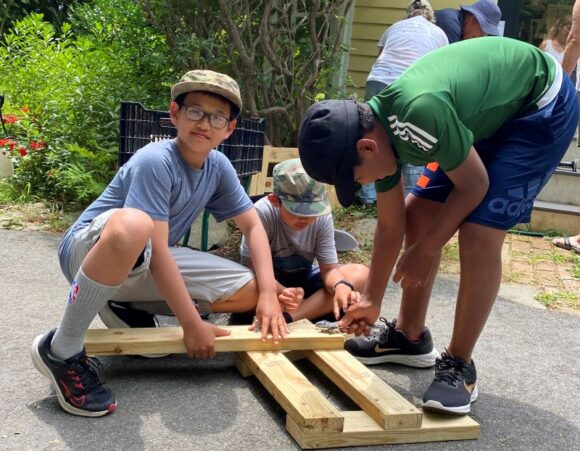 Among the 15 volunteers, who attended the event, there were several younger boys eager to help.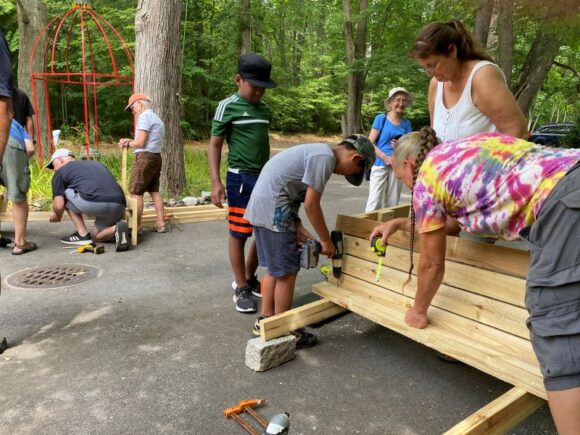 The older folks patiently helped teach them how to drill and drive a screw, and pretty soon all four benches were built.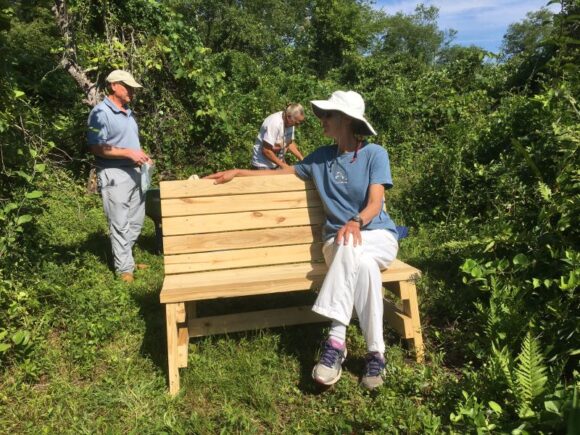 The week of July 17-24 marked the placement of the first three benches at OLLT Preserves.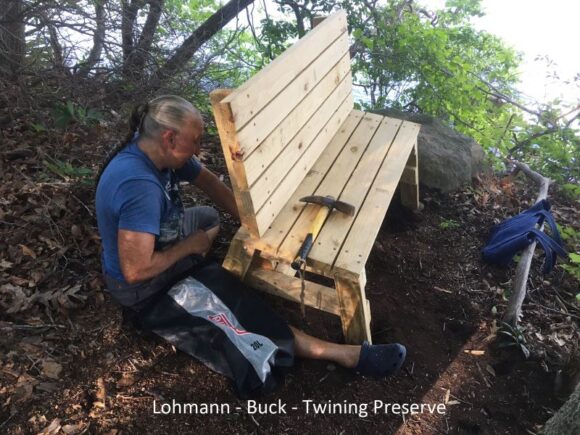 The first was delivered by boat to the Lohmann-Buck-Twining Preserve at the far end of the Blue Trail and offers a beautiful view down the Lieutenant River.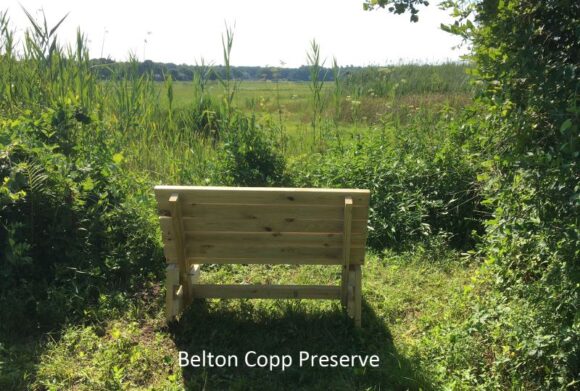 The second bench went to the Belton Copp Preserve and overlooks the sunset views towards Black Hall River.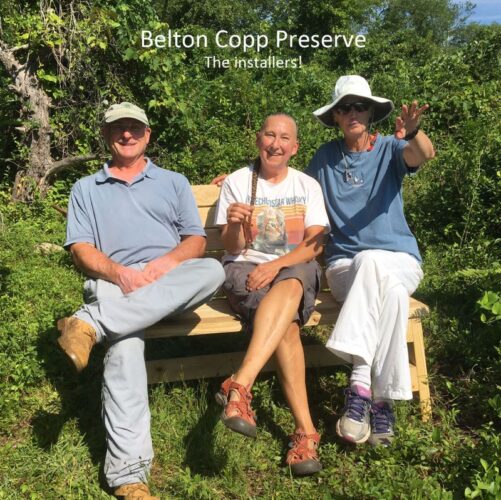 The third bench is located at the Griswold Preserve alongside the mill dam and fish ladder (see photo below.)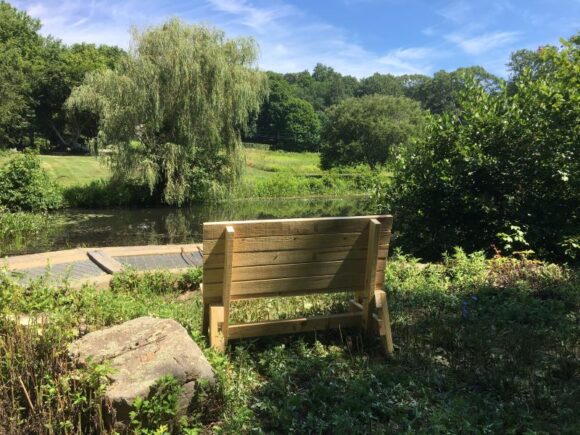 The fourth bench was installed the following week at Watch Rock Preserve overlooking the Back River, where egrets and osprey are often seen across the water (see photo below.)