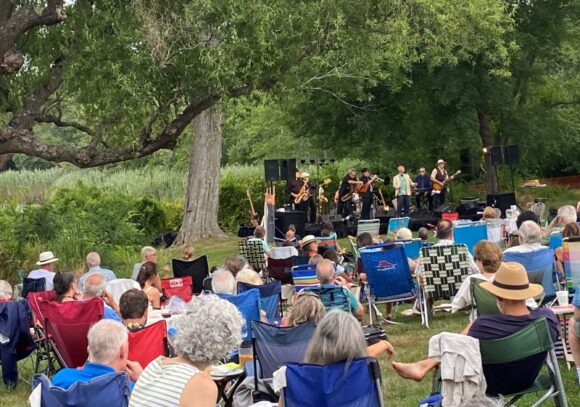 OLD LYME – What a beautiful night for a concert!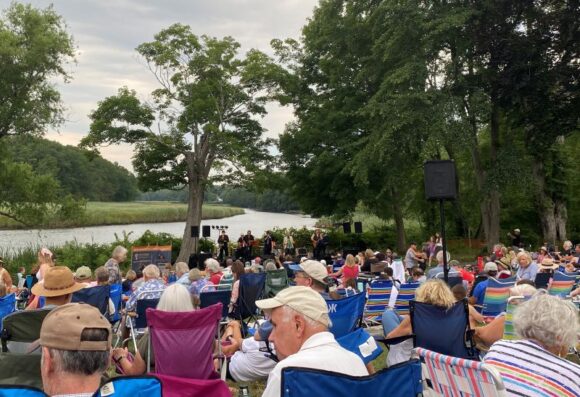 Hundreds of people turned out last night for the opening event of Old Lyme's Midsummer Festival when The Mighty Soul Drivers brought the classic soul sounds of Memphis and points South to the banks of the Lieutenant River adjacent to the Florence Griswold Museum in Old Lyme.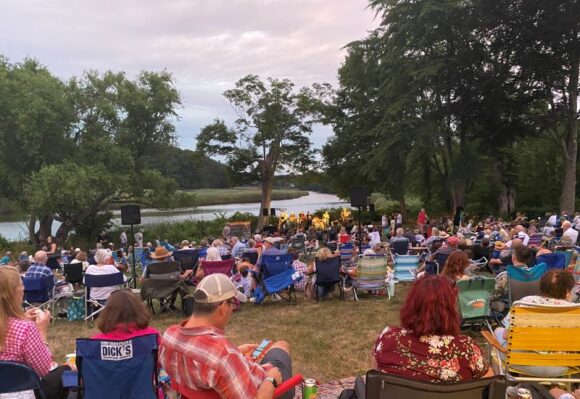 Folk were picnicking, a variety of food trucks were on-site offering all kinds of delicacies, and the toe-tapping sounds from the band brought many to their feet to dance joyfully under the stars.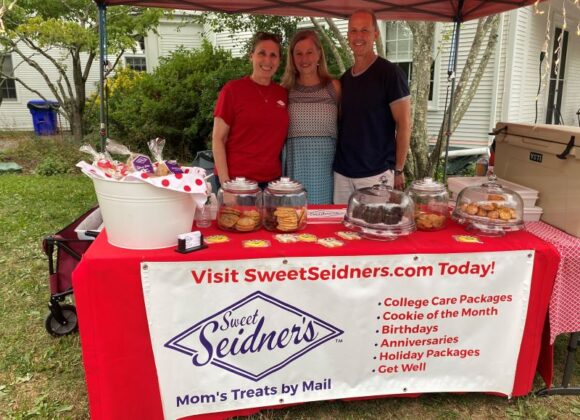 SweetSeidners.com did a roaring trade in all kinds of delectable cookies and brownies. The business is run by Lymes' Youth Service Director Mary Seidner's sister-in-law. The photo above shows Mary standing in the center between her brother-in-law and sister-in-law.