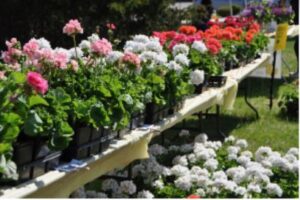 OLD LYME — Today, Sunday, May 8, between 12 and 2 p.m., Duck River Garden Club is selling hanging baskets, geraniums and succulents at 50% discount from their annual plant sale.
The sale will be in front of 19 Halls Rd, Old Lyme (roadside by the field in the Old Lyme Shopping Center where The Hideaway is located.)
Did you forget Mother's Day? Here's your chance to make amends!
Payment by cash or check.