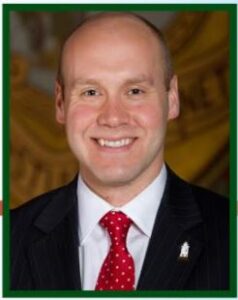 HARTFORD/LYME/OLD LYME – State Representative Devin Carney (R-23rd) will be holding a Virtual Pre-Session Legislative Update on Thursday, Jan. 27, to hear from residents prior to the 2022 legislative session, which begins Wednesday, Feb. 9.
The virtual session will be held via Zoom from 6:30 to 8 p.m. The link for the meeting is: https://us06web.zoom.us/j/89798345387
Rep. Carney would like to encourage residents who wish to share their thoughts or concerns before the 2022 session to attend the meeting. All are welcome — no meeting ID is required.
If you would like to submit questions prior to the event, email Rep. Carney at Devin.Carney@housegop.ct.gov.