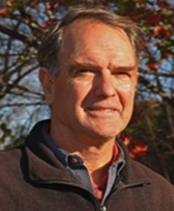 OLD LYME — Several readers raised questions regarding the reasons why the efforts to acquire the two parcels of 'Ames Property' donated to the Old Lyme Open Space Commission have concluded.
We contacted the commission and were told that its co-chair Evan Griswold was speaking on behalf of the agency.
Griswold kindly returned our phone call earlier today and explained first that terminating the effort to acquire the parcels was "personally a disappointment" to him since he had invested a great deal of time and energy on the project over the past 18 months. He added, "It's just a shame that we weren't able to bring all the parties together."
He noted that the owner of the properties, Stephen Ames, had been "very patient" throughout the whole process.
Asked what the fundamental issue was that halted the acquisition, Griswold explained that the problem went back to the restrictions that were placed on the five-parcel subdivision by Ames when it was created in 2005. Those restrictions deemed that the lots, in Griswold's words, were, "really for residential purposes only," and moreover, "Anyone buying one of the lots would have to commence construction of a house within 18 months of purchase."
Griswold commented that the Open Space Commission by its very nature was not planning any construction and that its intentions were to preserve the 35 acres of land, adding that the most 'construction' they would undertake would be some signage and trail map information.
A second issue was that the access road for all five lots was established as a private road.
Noting that all the homeowners would have to be on board in order for the restrictions to be waived to allow for a house not to be built and to give access to the two lots in question over the private road, Griswold said, "one neighbor objected."
Two of the three remaining lots not included in the proposed land acquisition are sold and Griswold said he believes the third is currently on the market.
While stressing his disappointment with the outcome, he noted that as a "someone involved in real estate for over 40 years," he can appreciate both sides of the situation in that there were, "privacy concerns" for the objecting homeowner. He concluded, "There must be equity for the public and landowners."