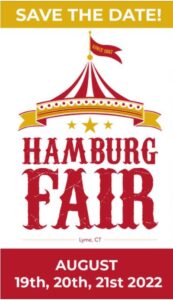 LYME — The Hamburg Fair Committee has announced that the Hamburg Fair will take place this year on Aug. 19, 20 and 21.
This is great news after the disappointment of last year's fair having to be canceled due to the COVID-19 pandemic.
Much more information will follow but we wanted to share this good news right away, so mark your calendars now for this beloved event!