OLD LYME — On Saturday, the Lyme Art Association (LAA) celebrated 100 years (and one day!) since their gallery opened with art and awards, teas and 'The Twenties,' and much mirth and merriment all around.
Some artists took their palettes to the river.
Artwork was created in all sizes …
… and colors.
Some was small …
… while others were large.
But concentration was high wherever the artists were working and the results were truly remarkable.
Tea was served 'Twenties' style at the LAA during the afternoon, celebrating the period when the Association first opened its doors …
… with delicious goodies for all.
There were tables with flowery cloths and flowers in vases everywhere …
The weather was perfect, faces were smiling, and these ladies in their 'Twenties' tea-dresses were clearly having a lovely time.
This plaque reminded guests of the joyful date they were all celebrating …
… while this mask reminded guests of the unwelcome newcomer in our midst.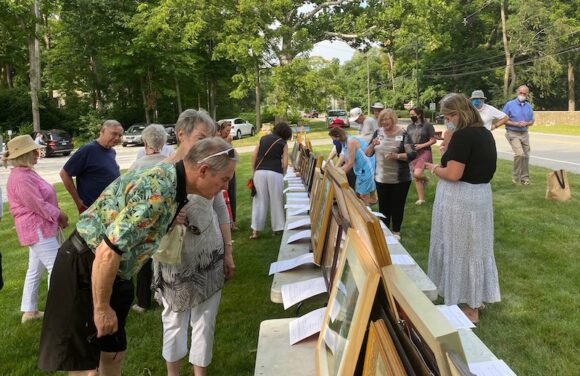 All the freshly-painted artwork was gathered on the LAA's lawn where guests studied it intently to decide  whether to make a purchase.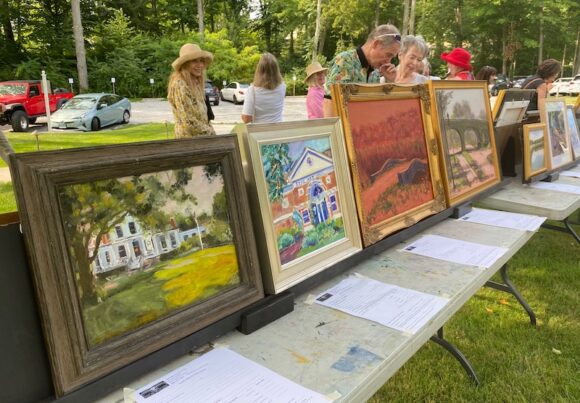 There was so much wonderful work from which to choose …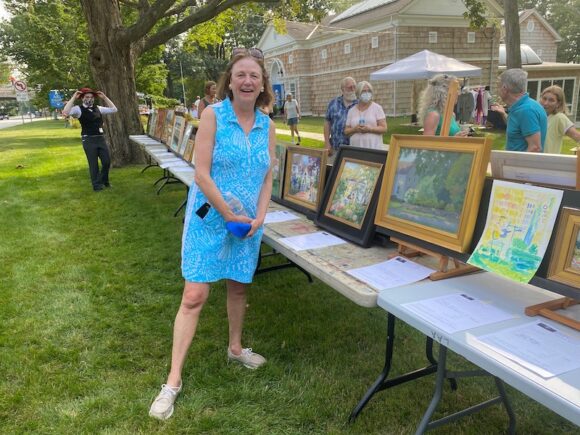 … but Lyme Street resident Lynn Fairfield-Sonn knew precisely which piece she wanted to buy. It was the beautiful painting of her house depicting herself and husband Jim on the porch!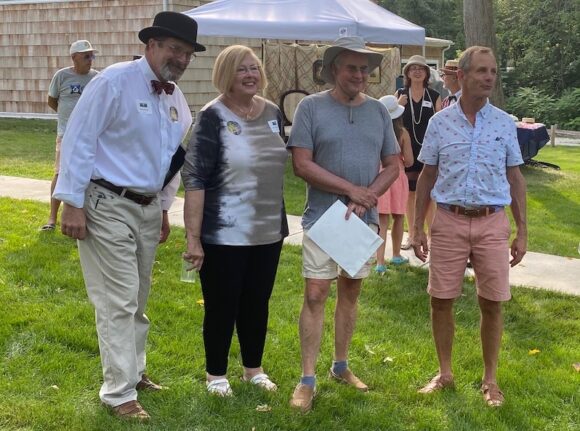 Cooley Gallery owner Jeff Cooley (right) announced the winners of the 'Wet-Paint Contest,' who gathered for a photo with LAA Board Chairman Harley Bartlett (left) after the presentation of awards.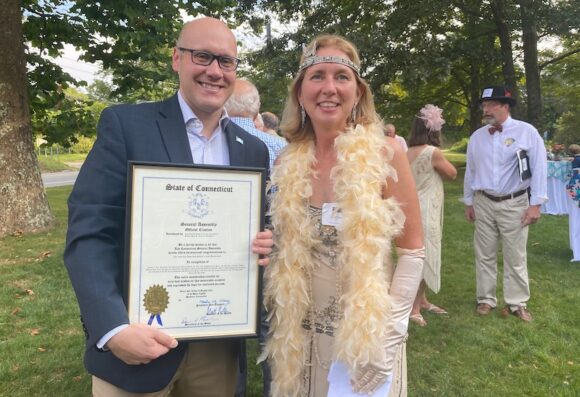 State Representative Devin Carney (R-23rd) was on hand to present LAA Executive Director Laurie Pavlos with a Proclamation from the State House and Senate honoring the event.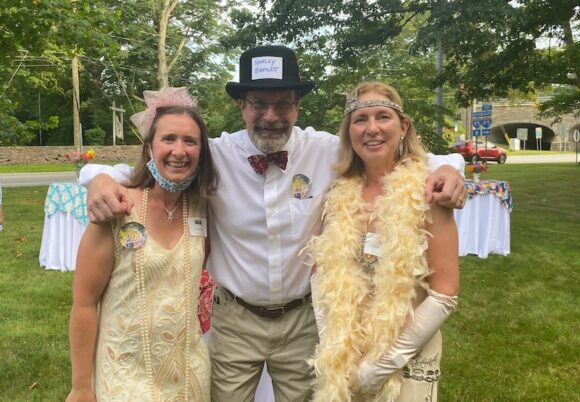 The LAA Board Chair, Harley Bartlett (center), cheerfully shared a smile with the LAA Executive Director Laurie Pavlos (right) and Development Director Elsbeth Dowd (left.)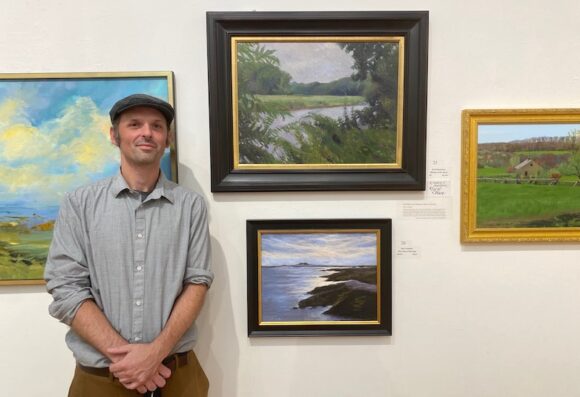 Local artist Jack Montmeat was awarded first prize in the Lyme Art Association's summer exhibition A Century of Inspiration.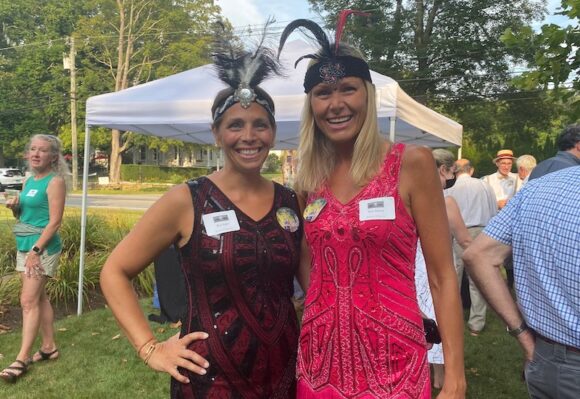 The early evening morphed into the Centennial Frolic with a 1920s-themed fundraiser for the Second Century Skylight Project. This delightful event celebrated the next 100 years of the LAA's historic gallery in the spirit of their founders with fabulous 'Twenties' attire being the fashion theme.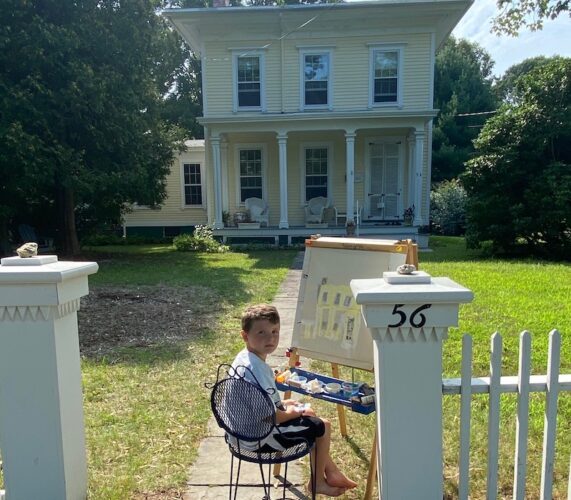 And so this memorable day came to an end, but let us not forget the artists of the future, who will see the LAA through their next 100 years … and here is one of them, Gideon Halferty — the seven-year-old son of Esther and Paul — hard at work in front of his house on Lyme Street!