OLD LYME — Despite the less than favorable weather, hundreds turned out to celebrate Independence Day a day in advance this past Saturday in Sound View.
The parade, which was cancelled last year due to COVID-19 pandemic, was a welcome sign of a return to some sort of normalcy.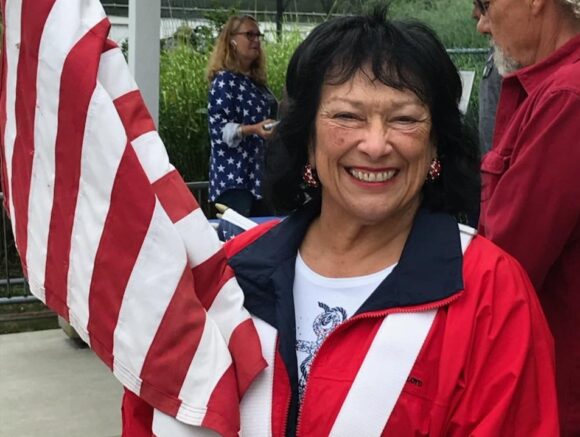 An ever-smiling Joann Lishing, pictured above, led the parade proudly marching while holding high the Stars and Stripes for the full length of the parade.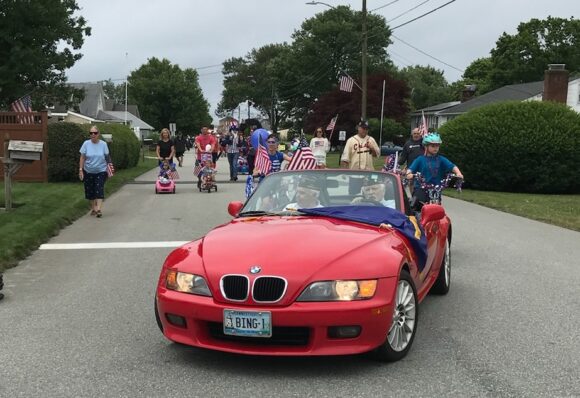 Several US Veterans traveled in this stylish car down the parade route followed by youngsters on decorated bikes and parents cheerfully pushing even younger folk on strollers and tricycles.
As always, a great time was had by all.