OLD LYME — 6/12 UPDATED: MORE PHOTOS ADDED Parents and townspeople came out in throngs yesterday evening to cheer the Lyme-Old Lyme High School seniors as they drove their cars through Old Lyme in a jubilant parade to celebrate their upcoming graduation this evening.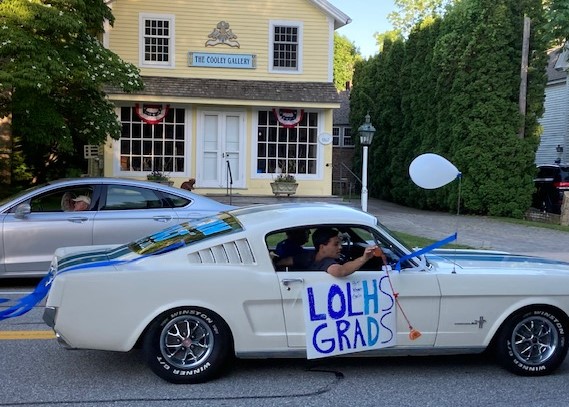 Cars were gaily decorated …
Old Lyme Emergency Services participated with their usual vigor …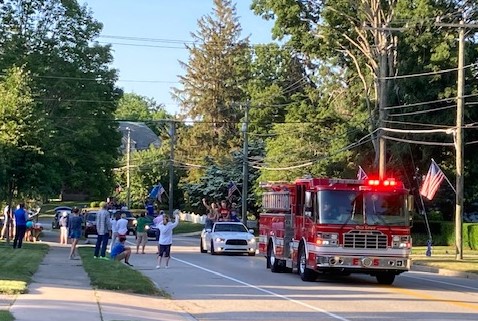 The Old Lyme Fire Department helped out as always …
It was a huge parade …
…which wound its way down Lyme Street.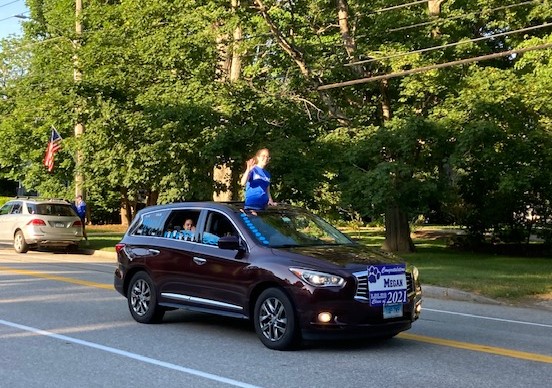 They rode solo …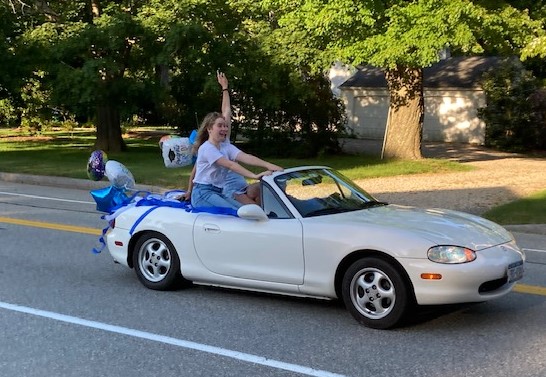 They rode in twos here …
… and twos there.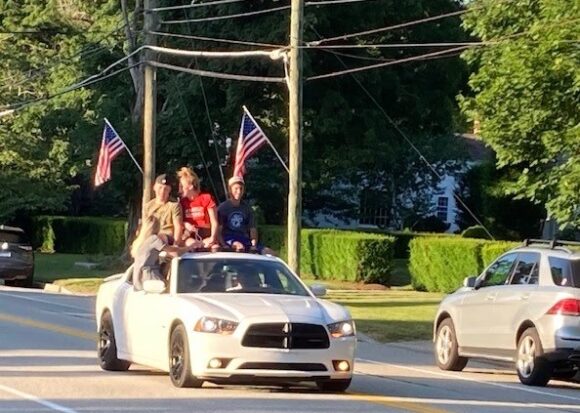 They rode in threes …
… and fours …
… and more!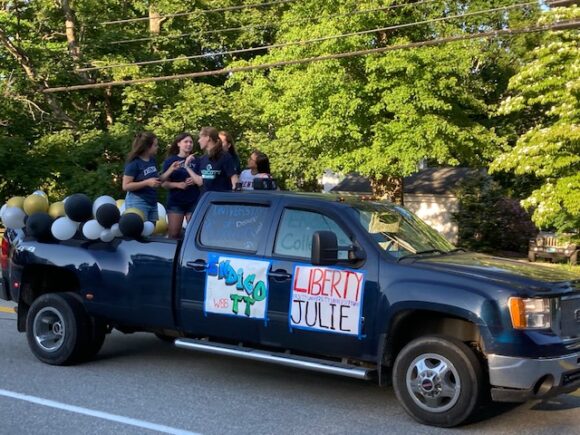 In fact, they rode in crowds!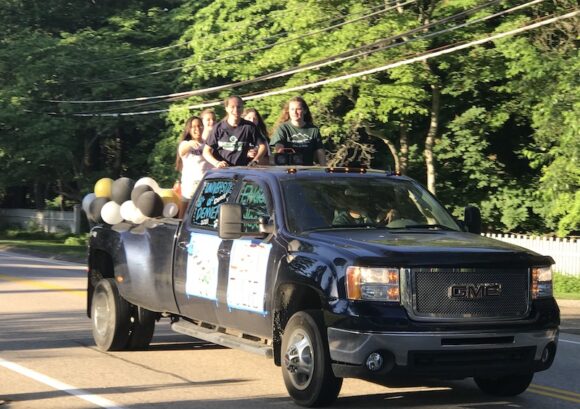 … and such a great time was had by all.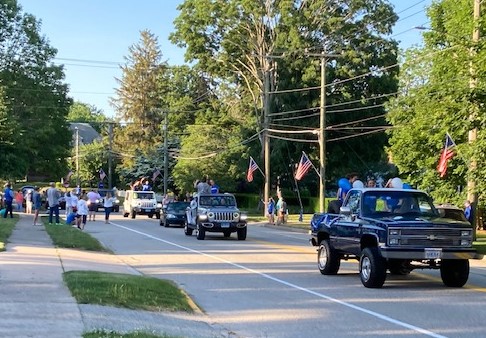 It was a Grand Parade indeed …
Spirits were high …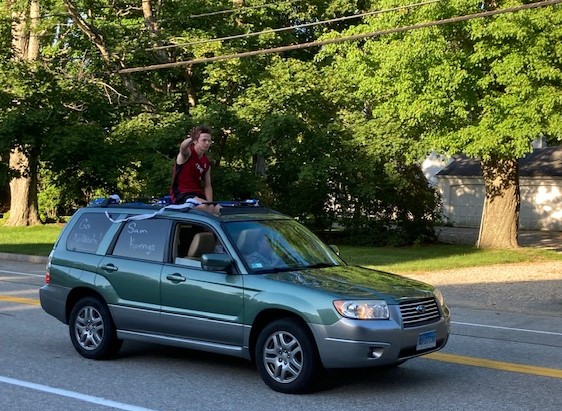 They waved …
They cheered …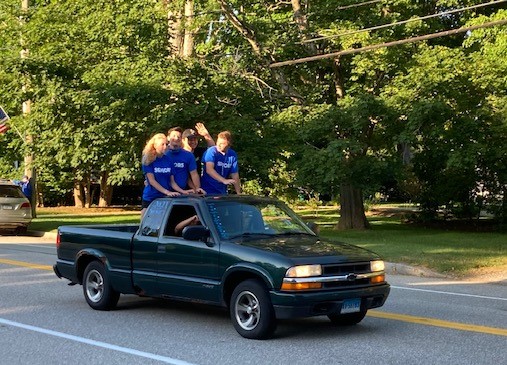 And the cars just kept on coming!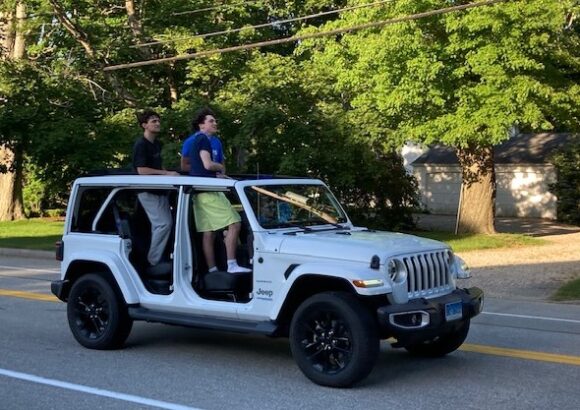 and coming …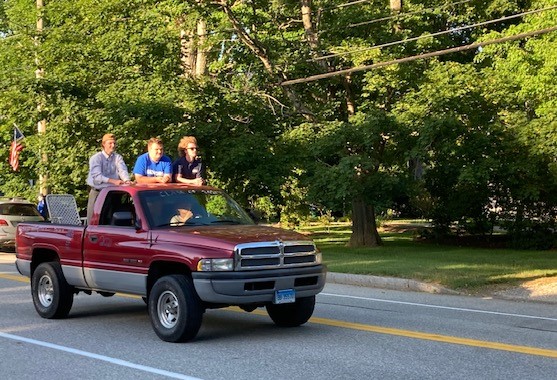 and coming …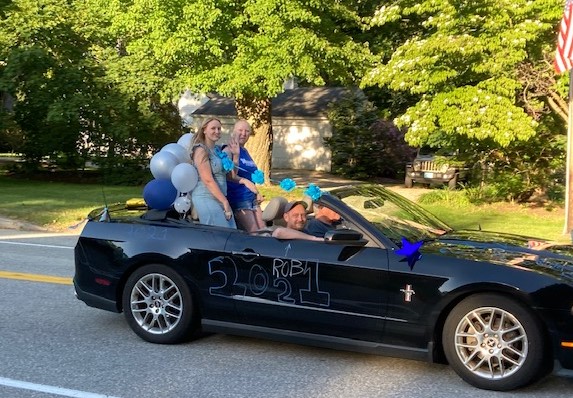 Still more …
They stood proudly atop this jeep …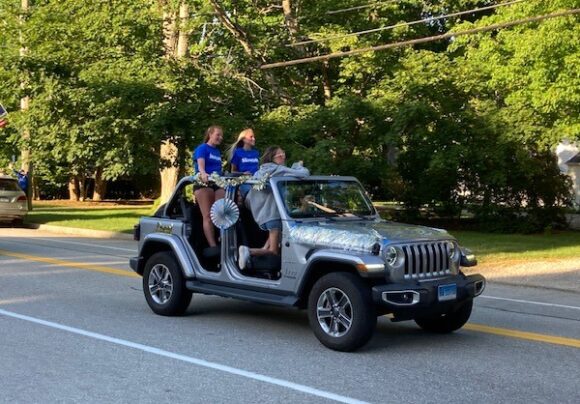 and that car …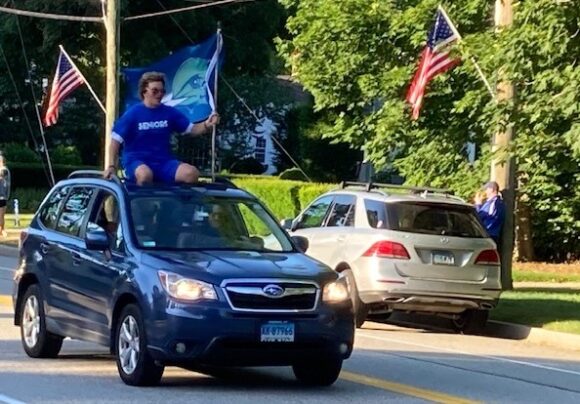 and that truck ..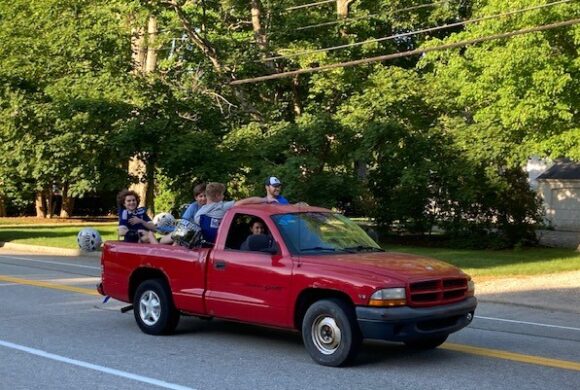 and these ones too!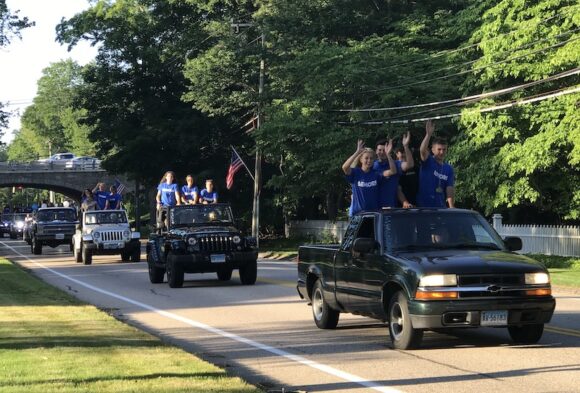 Even the Old Lyme Memorial Town Hall joined the celebrations to offer its own words of congratulations …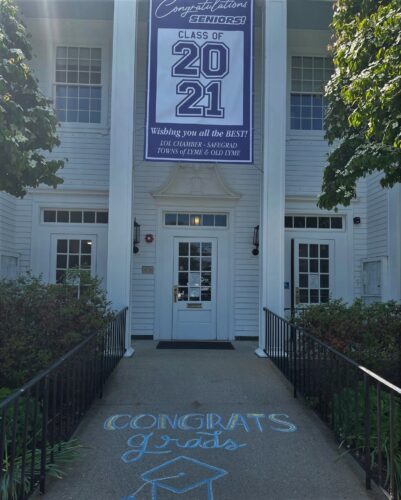 It was indeed a night to remember!