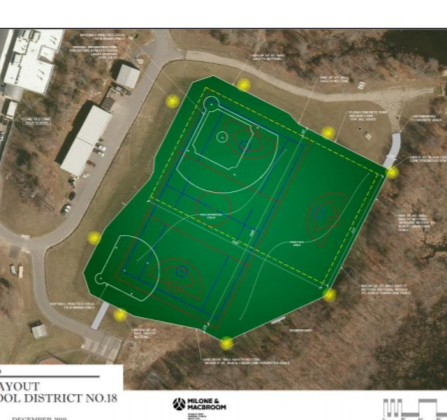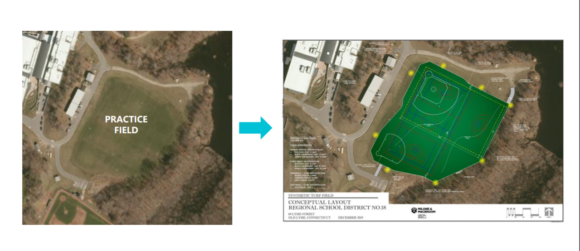 LYME-OLD LYME — COMMENT ADDED JAN. 10: After a lengthy debate at Wednesday evening's Lyme-Old Lyme (LOL) Schools Board of Education (BOE) monthly meeting, members approved the motion to move forward with the artificial turf athletic field by a six to three majority.
The field which was approved incorporates a wood-based product called Brockfill instead of originally proposed crumb rubber and raises the price of the project by almost $195,000, increasing the total to $2.3 million.
Those voting for the motion were BOE Chairman Diane Linderman along with Rick Gould, Stacey Leonardo (Lyme), Martha Shoemaker and Jean Wilczynski.
Voting against the motion were Suzanne Thompson, Mary Powell St. Louis (Lyme) and Stephen Wilson.
Asked Thursday how he expected the project to proceed now that it had been approved, Superintendent Ian Neviaser explained to LymeLine.com that design engineers Millone & McBroom would now commence preparation of the detailed engineering documents.
Neviaser said he anticipated those documents would be ready by mid-February and then LOL Schools would  go out to bid on the project. Noting that he expected the closing date for bids to be submitted to be mid-March, Neviaser stated he hoped to present the bids to the BOE at their April meeting.
Assuming a bid were accepted at that meeting, then construction would begin in May and is expected to take three months to complete, giving, in Neviaser's words, a "one month cushion before school starts."
Neviaser stressed that this is a "hopeful" timeline and is obviously contingent on a variety of factors including the prices at which bids are submitted.