This essay begins an examination of the development and distribution of a COVID-19 vaccine in the United States.
Part 1 reviews the key terminology that one may encounter in the media; and the intense evaluation and approval process that is required for these vaccines before they can be used on Americans. I also identify the important developers and discuss their progress.  
My goal is that, after these two essays, the reader has a basic understanding of the vaccine development process, and recognizes that Americans will be provided vaccines that are safe and effective. Part 2 will cover the complexities of distribution.
The Current Environment:
At the end of November, the Centers for Disease Control and Prevention (CDC) published its national "ensemble forecast", which predicted that COVID deaths in the United States will surge to between 294,000 and 321,000 deaths by Christmas. Further, CDC Director Robert R. Redfield stated that "this winter could be 'the nation's most difficult time in our public health history." 
Nevertheless, there is some very good news ahead. Teams of scientists and medical experts in the United States and Europe made vaccine development their highest priority early in this pandemic and vaccines are on the near horizon. Note that the speed at which these teams progressed from the first cases identified in the United States to vaccine delivery, a little less than a year, is an extraordinary accomplishment.
Dr. Anthony Fauci, the nation's foremost infectious disease expert, recently estimated that the first American vaccinations may occur before the end of December, and then continue through the end of 2021. 
The CDC's advisory panel of medical experts has drafted recommendations regarding groups considered high priority for vaccination. Clearly, there's more to come on this, but expect that higher priority will be given to those who face the greatest risk: first responders and frontline healthcare workers first; then, residents of long-term care facilities, the elderly, and those with underlying medical conditions; and finally, those involved in essential and critical industries.
Admiral Brett Giroir of the U.S. Public Health Service, stated, "We have to immunize for impact; the rest of America will get it in the second, or third quarter of 2021, but we can maximize our impact right now." 
Some Important Terminology:
An "ensemble forecast" (above) is a sophisticated analytic technique that combines several independently-developed forecasts into one single, aggregate prediction; which increases the forecast's reliability and statistical power.  It is similar to a "meta-analysis," which also combines results from several independent studies to determine overall trends. Note that these both are widely-accepted methods of analysis, and not "smoke and mirrors."
A "vaccine" stimulates the immune system to produce antibodies in a manner that's similar to being naturally exposed to the disease; and so, immunity to that disease develops. Vaccines may contain the same causal agents that produce the disease; but in either weakened or dead form (e.g., measles vaccine contains the measles virus.) Some vaccines may contain only a part of the microorganism's genetic or physical structure. 
"Immunity" is simply protection from an infectious disease. If you are immune to a disease, you are able to resist it, and can be exposed without becoming infected. 
Vaccine "efficacy" is a measure of how well a vaccine works to prevent disease among vaccinated persons, as compared to those who were not vaccinated, but in well-controlled clinical trials.  A 95 percent efficacy means that 95 out of 100 people who received the vaccine in that clinical trial were protected. Another important measure is "effectiveness", or how well the vaccine actually achieved protection in the real world, with all its vagaries. This may be a lower number.
"Clinical trials" are studies performed by scientists with human subjects, and are aimed at assessing a medical, surgical, or behavioral intervention.
Achieving "herd immunity" is the goal of these vaccine programs; and will occur when a "significant" portion of the population (the "herd") has been vaccinated. 
Vaccine experts say that the threshold at which enough people have been vaccinated or naturally infected by the virus to reach a herd immunity, won't be achieved if only 40 or 50 percent of the population receives the vaccine. According to the World Health Organization (WHO), herd immunity against measles requires that 95 percent of the population be vaccinated; for polio, the threshold is closer to 80 percent. They have also stated that 70 percent of the population will need to be immunized to reach "herd immunity" for COVID-19. 
Food and Drug Administration (FDA) Center for Drug Evaluation and Research (CDER):
The CDER is the nation's primary watchdog for vaccine development. 
Before a drug or a vaccine can be tested in people, the pharmaceutical company must perform laboratory and animal tests to determine how the proposed vaccine works, and whether it's likely to be safe and work well in humans. If those results show promise, CDER will then authorize a series of tests in people.
Once the test vaccine has been cleared for human tests, at least three additional phases of clinical trials are conducted on volunteers to test vaccine efficacy, determine appropriate dosage, and to assess adverse side effects, etc. The last phase may involve a test group comprising thousands of human volunteers. Note that the Center doesn't actually test drugs or vaccines itself.
An expert team of physicians, statisticians, chemists, pharmacologists, and other scientists reviews the company's data; and if this independent review establishes that the vaccine's health benefits outweigh its risks, the vaccine is approved for use. 
After approval, the FDA will continue to closely monitor the vaccine; and may review batches of the vaccine through the production process, and evaluate the facilities for safety. The FDA will also continue to track vaccine reactions and side effects.
COVID-19 Vaccine Developers: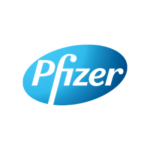 There are currently three leading candidates competing for FDA approval. The front runners include:
Pfizer, and its German collaborator, BioNTech, whose (BNT162b2) vaccine has an efficacy of 95 percent.
Moderna, a Cambridge, Mass.-based biotechnology company, whose (mRNA-1273) vaccine also reports an efficacy of 95 percent.

AstraZeneca, collaborating with Oxford University in England, whose (ChAdOx1) vaccine has reported an efficacy of 90 percent, based on "interim results" from trials in the UK and Brazil.
The above three are among nearly a dozen companies that had the opportunity to receive some financial support from United States taxpayer dollars for vaccine development as part of "Operation Warp Speed" (OWS). Government financial support was available both to subsidize research and development, or to subsidize production of the vaccine. It has been reported that Moderna received some funding for R&D whereas Pfizer did not.
Current Status:
Both Pfizer and Moderna have applied for Emergency Use Authorizations (EUAs) from the FDA for their respective vaccines; which, although short of a full-scale approval, is an accelerated review process that would allow them to distribute their vaccines during this public health emergency. The FDA is scheduled to convene on December 10th to consider this the Pfizer request, and a week later for Moderna. 
EUAs are temporary; and the process to receive full FDA approval continues, irrespective of the EUA. 
Some experts had initially expressed concern about using an EUA for a vaccine that would be given to millions of people; but their fear has become more muted as the pandemic continues to kill thousands of Americans. 
The United Kingdom's Medicines and Healthcare products Regulatory Agency has just approved the Pfizer vaccine for emergency use and is expected to quickly initiate their vaccination program in Great Britain. See the Editor's Note below for latest news on the British vaccination program.
Some Final Thoughts:
This past week, COVID-19 surpassed heart disease as the leading cause of death in United States; and today, Johns Hopkins University reported 285,564 Americans dead from the virus. Despite the calendar, we have been in the midst of what Dr. Fauci referred as a "bleak, dark winter". 
The courage exhibited by many State governors must be acknowledged. Many implemented those inconvenient mitigation behaviors, while the Executive Branch, in apparent public denial, was sending out conflicting messages that actually endangered State officials. There was no doubt that "the buck stopped there," right in the State House. 
We will also need to develop strategies to overcome "vaccine hesitancy", which is sometimes called anti-vaccination or "anti-vax". This reluctance, or refusal to be vaccinated, or to have one's children vaccinated against contagious diseases, was identified in 2019 by the WHO as one of the top 10 global health threats. 
To set the record straight:
Pfizer did not alter its development schedule and hold their announcement until after the Nov. 3 election.

The

FDA has not lengthened their review process to postpone vaccine distribution until after the inauguration.
Stephen Hahn, FDA Commissioner, stated unequivocally, "Let me be clear; our career scientists have to make the decision and they will take the time that's needed to make the right call on this important decision".
Finally, in the best of all possible Americas, the outgoing president should re-focus his energy through the remainder of his transition out of the White House towards informing us all that we should prepare to receive the vaccine, even if it occurs during the next Administration. 
As always, God save the United States of America.
Editor's Note: Margaret Keenan, a 90-year-old British grandmother, became the first person in the world to receive a fully-tested COVID-19 vaccine yesterday. She was given the Pfizer/BioNTech shot and that event marked the start of the biggest vaccination campaign in the history of the United Kingdom's National Health Service ever to be undertaken. 
This is the opinion of Thomas D. Gotowka.
About the author: Tom Gotowka's entire adult career has been in healthcare. He' will sit on the Navy side at the Army/Navy football game. He always sit on the crimson side at any Harvard/Yale contest. He enjoys reading historic speeches and considers himself a scholar of the period from FDR through JFK.
A child of AM Radio, he probably knows the lyrics of every rock and roll or folk song published since 1960. He hopes these experiences give readers a sense of what he believes "qualify" him to write this column.